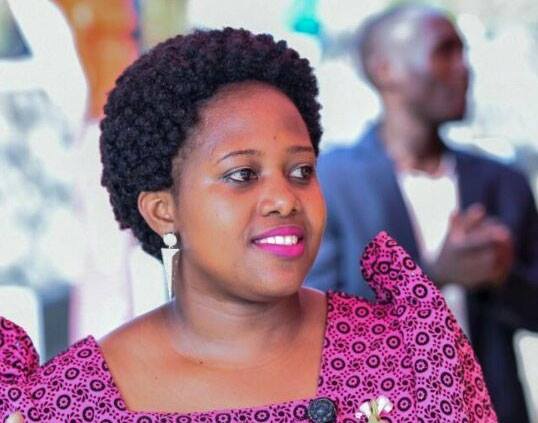 President Yoweri Museveni has said kidnapped administrator Suzan Magara's killers will be arrested.
Magara, 28, was kidnapped by unknown people on her way home in Lungujja, Lubaga Division about three weeks ago.
The deceased worked as an administrator at a family business owned by her dad John Magara.
Her body was discovered by police dumped 100 metres from the Kampala- Entebbe Express highway at Kitiko which is between Kigo and Kajjansi in Wakiso district.
In his condolence message to the family, Museveni said Suzan's killers will be brought to book.
"As for the killers of Susan, we shall get them because there are clues they left behind. I will not allow anybody to interfere with the freedom of our young people," Museveni said.
The president also called for sim card verification using electronic identity cards and capturing of palm-prints and DNA of all Ugandans as a way of curbing crime of such a nature at Suzan Magara's murder. He also promised that CCTV camera's will be installed in many areas in the coming months.
"The gaps we have been having in the towns have been lack of cameras and unregulated sale of mobile phone SIM cards to people without electronic identity cards. It is these gaps that we are in the process of closing. In the next few months, the cameras will be up in many areas," Museveni said.
"Furthermore, no mobile or fixed phone SIM cards should be given to anybody without the electronic identity card. We may require the sellers of mobile phone SIM cards to have electronic identity card readers so that we rule out the photocopying of genuine electronic ID cards. In order to eliminate these criminals, we may have to look at two other measures: capturing the palm-print of everybody and the DNA of everybody. Some elements try to argue that capturing the DNA of people is not democratic. I cannot understand why it is not democratic," he added.
Museveni says he was informed about Suzan Magara's Murder on February 18th when I came back from Arua-Koboko-Nebbi.
While speaking to mourners at Susan's requiem mass at Our Lady of Africa Catholic Church in Mbuya on Wednesday, her father John Magara revealed that he received a call from H.E Yoweri Museveni whom he requested to allow the family go by the demands of the kidnappers.
Suzan Magara will be laid to rest at the family ancestral home in Hoima on Thursday 1st March.