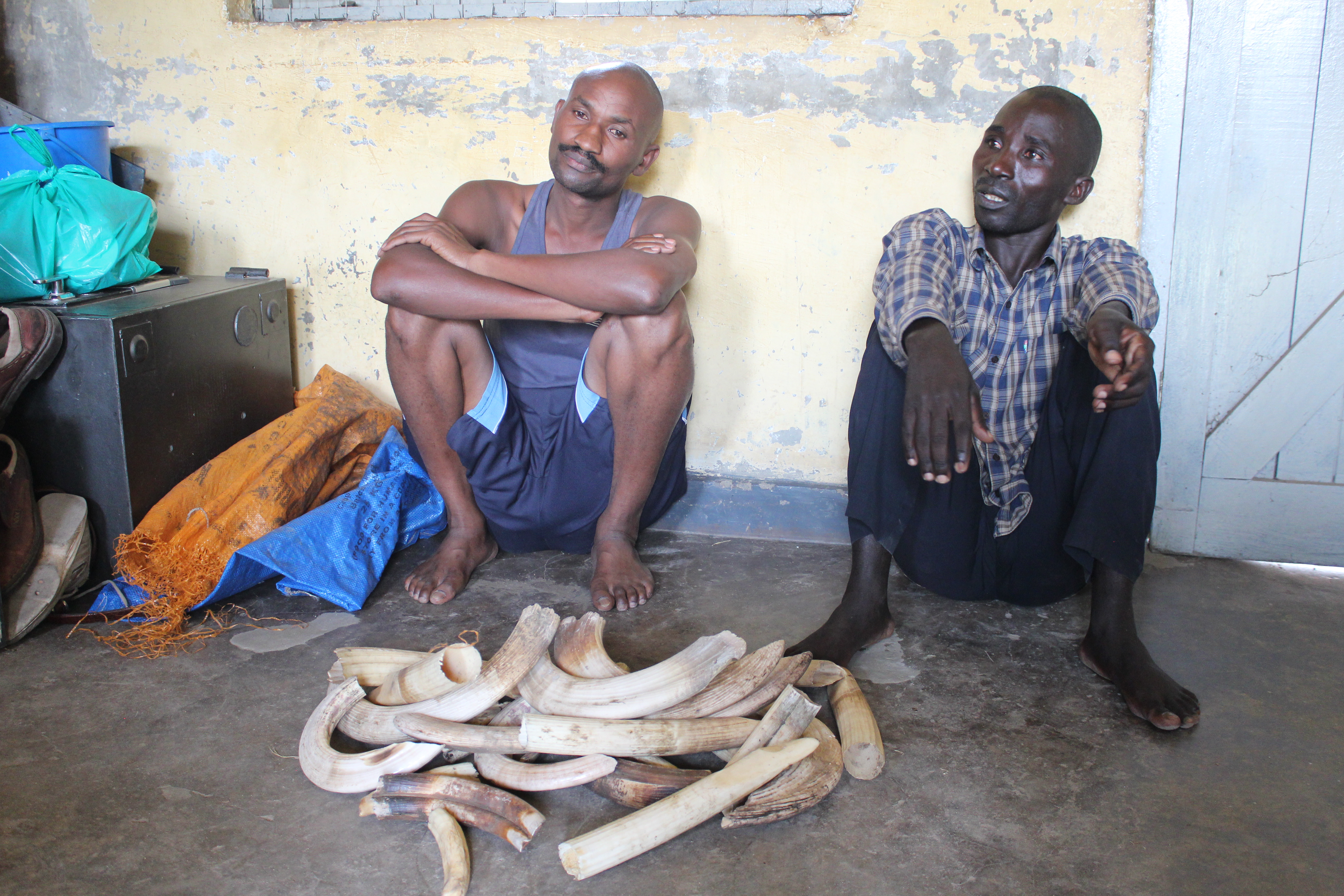 Police in has arrested 4 people while in possession of 50kgs of Pangolin Scales and 29kgs of Hippo Teeth in Kampala and Kasese Districts respectively.
Tuhaiirwe Ivan and Kateregga Davis both Ugandans were arrested while in possession of 50kgs of Pangolin Scales worth 7 million shillings which they tried to sell at Nabweru Playground.
Meanwhile, Bwebale Job and Kakuru Swalik were arrested in Katunguru in Kasese district while in possession of 29kg of Hippo Teeth worth 6 million Uganda shillings.
The suspects are currently being held at Central Police station Kampala and Kasese Central Police station respectively.
According to the Natural Resource Conservation Network legal officer and lead prosecutor in the case Winnie Namayenje, the four will be charged with; Unlawful possession of a protected species contrary to Sections 30 and 75 (b) of the Uganda Wildlife Act CAP 200 which provides for the offence of unlawful possession of protected species and the punishment is a fine of not less than 1m or not more than 5 years imprisonment.
Namayenje noted that the offence is on the increase within the Kampala area while in Kasese it's because it's surrounded by the Queen Elizabeth National Park.