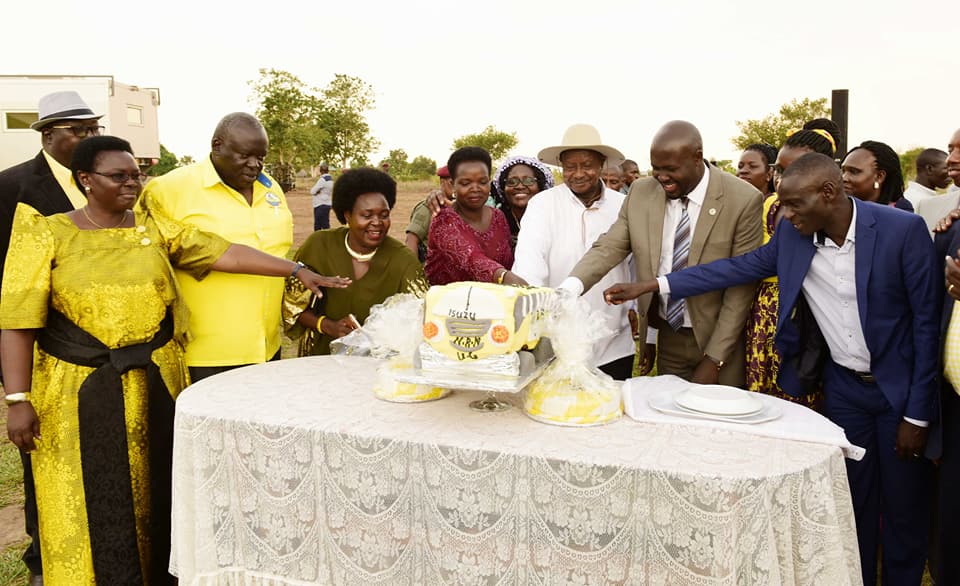 President yoweri Museveni has assured the people of Lango Sub-Region in Northern Uganda that some pockets of insecurity reports that he has heard in the area will be dealt with.
He said that since the National Resistance Movement (NRM) had been able to deal with people like Ojuku, Kony, Lakwena and cattle rustlers that peddled insecurity, adding that the current situation will also be dealt with after conducting a regional security meeting.
The President made the remarks at a Thanksgiving Ceremony of Hon. Paul Amoru Omiat, Dokolo North Member of Parliament held at Adwoki Technical Institute in Dokolo district on Saurday.
The President was happy to note that infrastructural and personal developments in the region have taken root. He, encouraged the people of the area to keep up the efforts.
"People are beginning to improve their homes. From the air, I could see over 30% of the houses were mabati roofed and from my way in Bata, some even had solar panels. Everybody needs to join the effort," he stressed.
He said that the fact there were now 9 secondary schools in Dokolo, 6 of which were government and 73 primary schools, 61 of which were government schools, was a sign of good progress .
Mr. Museveni disclosed that he would soon start up a Presidential Demonstration farm in Baralege just as he had done in Kawumu in Luweero district, with the aim of teaching the people of Lango how to profit from farming using the four acre production model.
"I encourage all of you to Invest in fish farming. I get Shs.64 million from four fish ponds at my farm in Kawumu in half an acre. If we don't utilize our resources, we are denying God's commandment of establishing dominion over nature," he remarked.
Mr. Museveni promised the people of one part of Dokolo that Government would extend electricity to their area. He congratulated Dokolo North MP, Paul Amoru and other NRM leaders in the area for winning the 2016 elections despite the strong challenges that they faced.
President Museveni commended the good work that the MP is doing in the constituency and promised to send to Dokolo District 20,000 hoes to help farmers with their production activities.
He also contributed Shs. 20 million to Dokolo Youth Yellow Brigade Group SACCO.