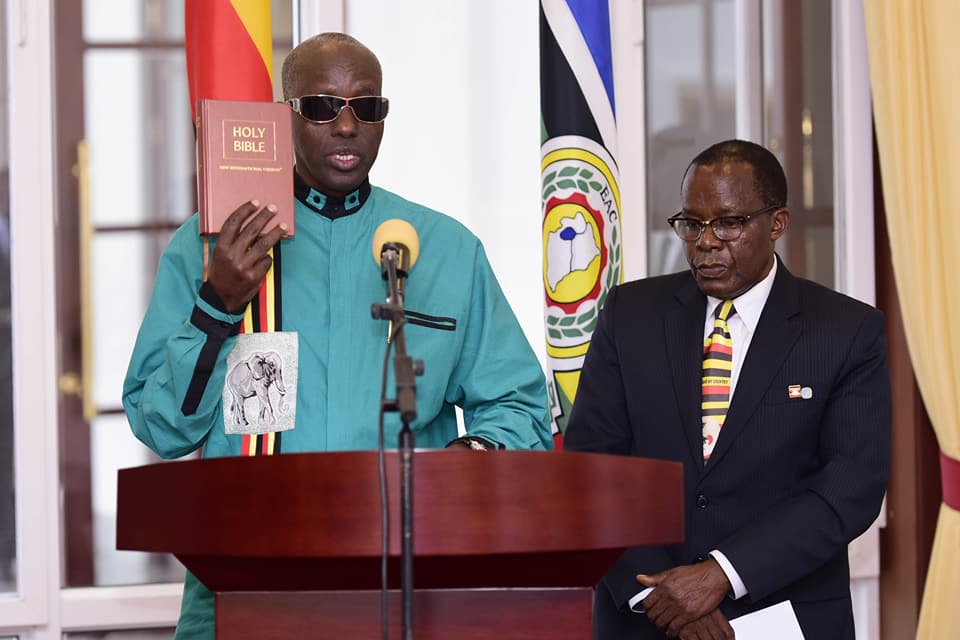 General Elly Tumwine on Monday (12 March 2018) swore in as Minister for security at a ceremony that was held at at State House, Entebbe.
Tumwine was appointed Security minister by President Museveni on March 4 replacing Gen Henry Tumukunde. The president also replaced former Police Chief Gen Kale Kayihura with his deputy Okoth Ochola.
Museveni, who presided over the swearing-in, has called upon security personnel and public servants to have a spirit of teamwork in order to execute their duties more effectively.
"I urge security personnel and the public service at large to work as a team because it is the surest way to success. When you work as a team you benefit from the knowledge of others," Museveni said.
"People should contribute their ideas and ensure success thereafter. People should not be shy to help each other in terms of management," he added.
Observers say Museveni fired Generals Tumukunde and Kayihura partly because the two had misunderstandings and could not work together.