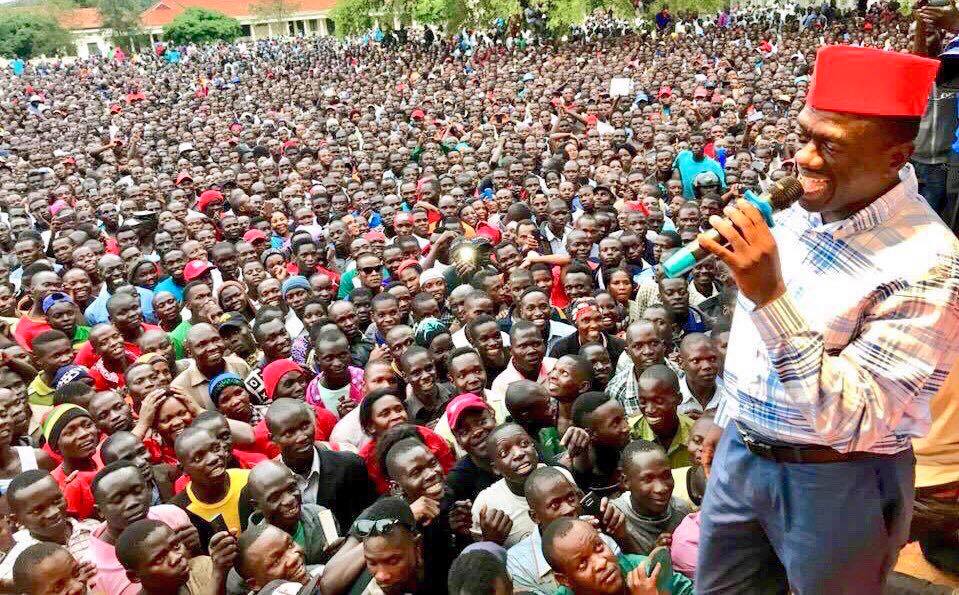 Uganda's opposition kingpin Dr Kizza Besigye, Kaydondo East MP and musician Robert Kyagulanyi aka Bobi Wine and other opposition politicians on Tuesday stormed the Eastern Uganda district of Jinja to campaign for Forum for Democratic Change (FDC) candidate Paul Mwiru ahead of the Jinja East by-election slated for Thursday 15th March 2018.
Mwiru staged his final rally at the Busoga Square in Jinja town, Kizza Besigye, Bobi Wine and other opposition big wigs including Mugisha Muntu and FDC Party President Patrick Amuriat, among others addressed thousands of supporters.
Besigye said that it was time to for Ugandans to liberate themselves because they have suffered enough under Museveni's regime.
"People have suffered for a long time. We won't wait for the next general elections to liberate ourselves," Besigye said, urging supporters to vote FDC's Paul Mwiru into parliament.
The four-time presidential candidate also note dthat that the weakness of Museveni's government is evident in the current insecurity coupled with the economic crisis and shrinking popular support.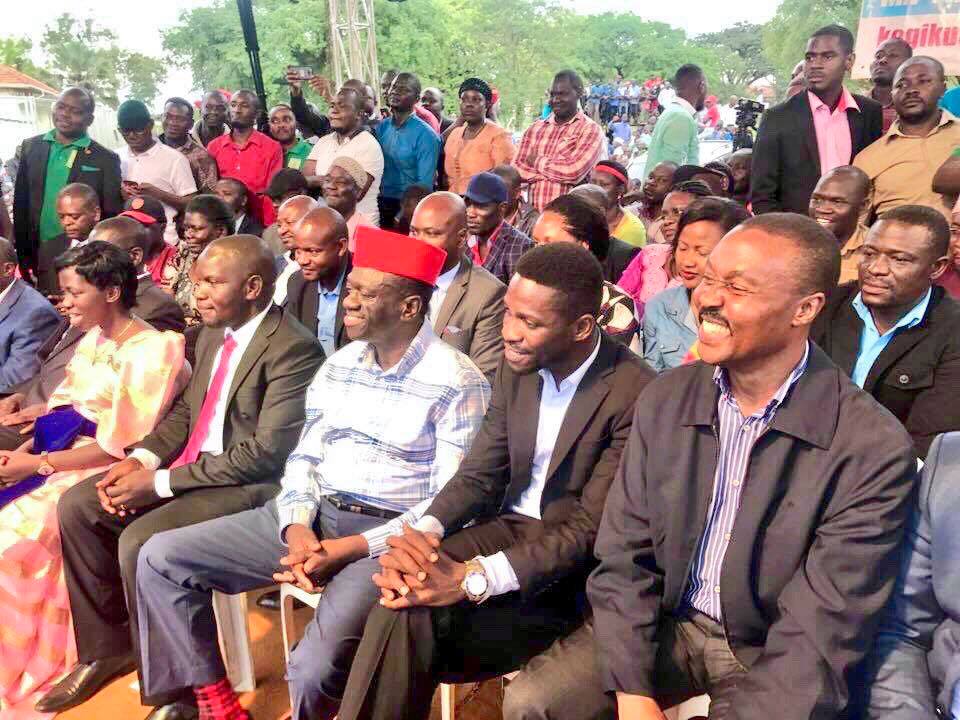 Speaking at the rally, Bobi Wine urged the people of Jinja East constituency to redeem their power and take back their country.
"Causing change in Uganda is everybody's responsibility. It isn't the role of just Besigye or Muntu," Be bo Wine said amidst cheers from the crowd.
"This is our country. You have to stand up and believe in yourself. These people who oppress us are fewer than us. Spread this message like a virus; it shouldn't end here," he further told supporters at the rally.
Also in attendance was Kira Municipality MP Ibrahim Semujju Nganda, Soroti Woman MP Angeline Osege, FDC Secretary General Nandala Mafabi to mention but a few.
The Jinja Municipality East Constituency seat fell vacant in January this year after the Forum for Democratic Change (FDC) candidate, Paul Mwiru, successfully petitioned the courts that faulted Igeme Nabeta for allegedly engaging in electoral malpractice in the 2016 elections thereby ordering for fresh elections.