President Yoweri Museveni, also the National Chairman of the National Resistance Movement (NRM) has appealed to the people of Jinja Municipality East not to support the opposition in the constituency's by-election slated for Thursday 15th March 2018.
Museveni was campaigning for NRM flag bearer, Igeme Nathan Nabeta at Kilembe village in Walukuba Division, Jinja East Constituency in Jinja Municipality on Tuesday, when he told voters that it was not wise for the electorate to vote opposition Members of Parliament in a multiparty dispensation because opposition MPs spend all their time criticizing the government instead of partnering up with government to develop their areas and also following up on their constituencies' development programs.
The Jinja Municipality East Constituency seat fell vacant in January this year after the Forum for Democratic Change (FDC) candidate, Paul Mwiru, successfully petitioned the courts that faulted Igeme Nabeta for allegedly engaging in electoral malpractice in the 2016 elections thereby ordering for fresh elections.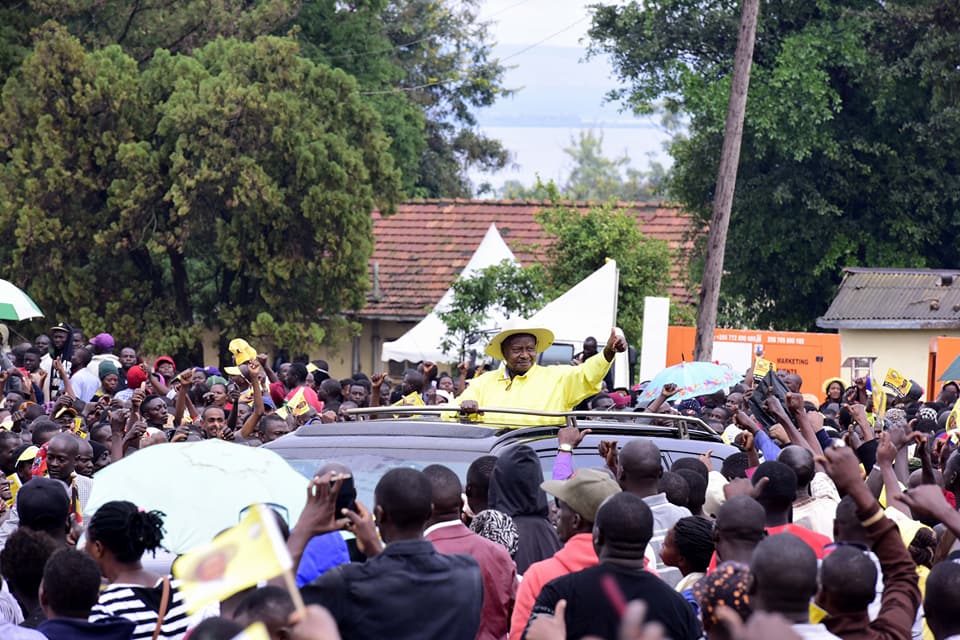 President Museveni said that the opposition MPs are a disservice to the country and their own electorate because they never follow up on their areas' development agenda.
"In the last term, you sent Mwiru to Parliament and I was the President but I did not see him for all the five years and so most of the Constituency needs lacked a follow up. May be you just helped him to go to Parliament and get a salary for five years," Museveni said.
"You should know the power that lies in your electoral mandate and stop playing with it. You should know who protects your interest and not just look at small things like hand-outs," he added.
He further observed that "We have put a lot of money to support the youth, women and the business community but it's being swindled because of lack of monitoring that is supposed to be done by the leaders you elect."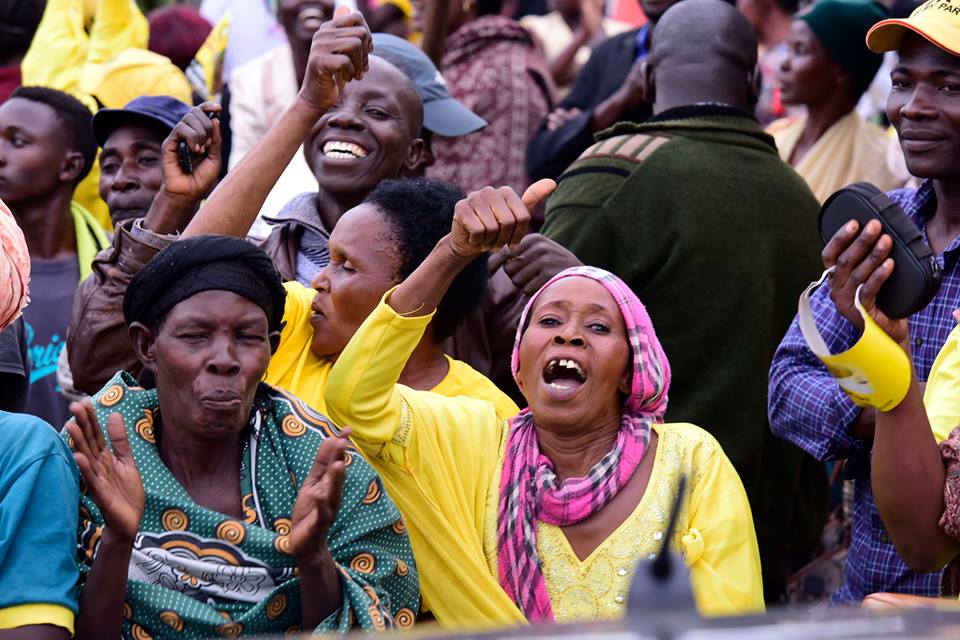 Museveni said that NRM's development programme focuses on guaranteeing peace and stability, development of infrastructure, wealth and job creation but noted that this can easily be achieved when the party commands unquestionable majority in the Legislative Assembly.
On wealth and job creation, the President said that Ugandans must engage in commercial profit oriented agriculture, focus on promoting industrialisation, and promote the service and the ICT sectors.
He warned those reported to be using intimidation and beating others to cause political submission that they will pay a heavy price because it can't be tolerated.
"Uganda is a free country where citizens should be at freedom to elect people of their choice and those seeking leadership positions must use convincing methods to win the people but not intimidation," he said.