Former Inspector General of Police Gen Kale Kayihura has officially handed over office to the new Inspector General of Police (IGP) Martin Okoth Ochola and his deputy Brig. Sabiiti Muzeei.
Speaking at the ceremony which was held at Naguru Police Headquarters on Thursday, Kayihura thanked President Museveni for giving him chance to serve the country as the Inspector General of Police for over 12 years and also congratulated the new IGP Okoth Ochola who has been his deputy.
Kale Kayihura took over from now Junior works minister General Katumba Wamala as IGP in 2005.
"Today on 15 March 2018 marks the end of my tour of duty in the Police as the IGP after serving 12 years and 2 months, the fact that it's Mr. Ochola who has been appointed shows that the Commander in Chief appreciates that something good has been done by our team," said Kayihura.
"It is a pleasure that today, I am handing over to you. I really enjoyed working with you, I never thought I would be the longest serving IGP, I'm extremely indebted to the President and Commander in Chief for this honor to serve in this capacity, I may have fallen short in my assignment but I'm only human," he added.
Kayihura also apologized for any mistakes he might have made during his time as IGP.
"If there is anybody whose toes I stepped on, I am sorry. It was not personal but for the good of the country," he said.
"I am happy to hand over a much better police force irrespective of the bad image. I regret every mistake made during my tenure, I am human. However, we have more achievements than failures," he added.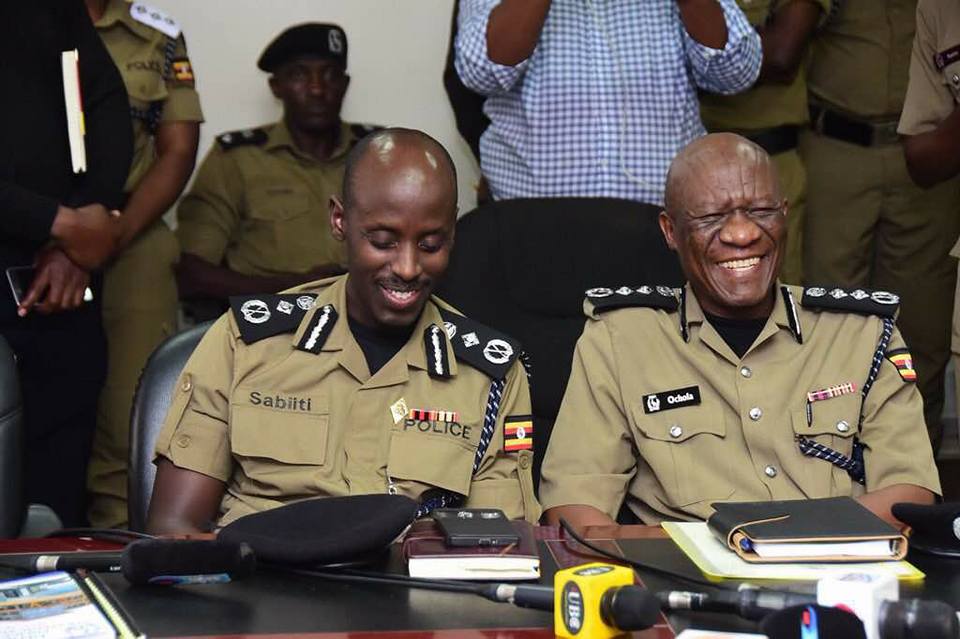 New  IGP Okoth Ochola applauded his predecessor (Kayihura), who he said played a big role in the transformation of the force.
"He played a good role especially in community policing and force ideology. I will continue building on what you started to its conclusion," Ochola said.
Ochola also thanked President Museveni for giving him the opportunity to serve at IGP.