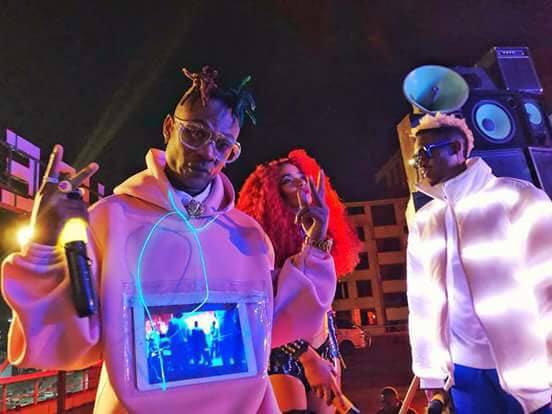 Popular Ugandan artistes Fik Fameica and A Pass have teamed up with female South African rapper Rouge on an upcoming project by Nile Breweries beer brand, Club Pilsener.
The campaign according to reports is aimed at creating empowerment and exploring the beauty of Uganda

Speaking to this website, Robert Nsibirwa the Club Brand Manager confirmed that the three artistes are working on a Club Pilsener project.
"The rumours you've heard about Club's involvement on a project with Fik Fameika, Apass and Rouge from South Africa are true. It is no secret that we as Club are the biggest supporters of Ugandan music," Nsibirwa said.
"Uganda is full of amazing talent and this project hopes to bring together some of our great talent and some of the world's best technical and creative folk to collaborate and create some world class material. Keep tuned," he added.
Comments
comments