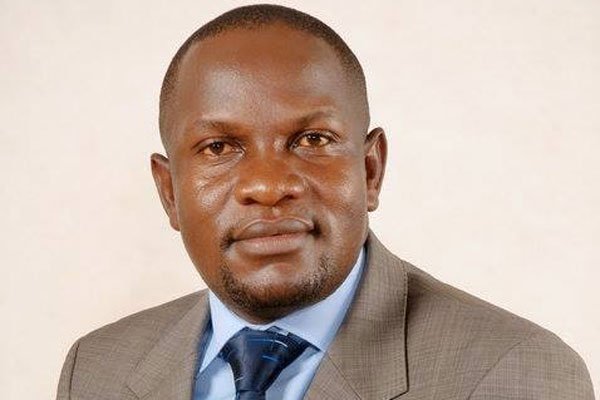 Forum for Democratic Change (FDC) candidate Paul Mwiru has emerged winner heated Jinja East Constituency by-election, beating his big rival Nathan Igeme Nabeeta of the national Resistance Movement (NRM) party.
The Jinja District Returning Officer Sserunjogi Rogers at around 9:00PM on Thursday evening, declared Mwiru winner with 6654 votes.
NRM's Nabeta got 5,043 votes.
Out of 12,103 total ballot papers counted, 11,958 were valid, 145 were invalid and 31 were spoilt.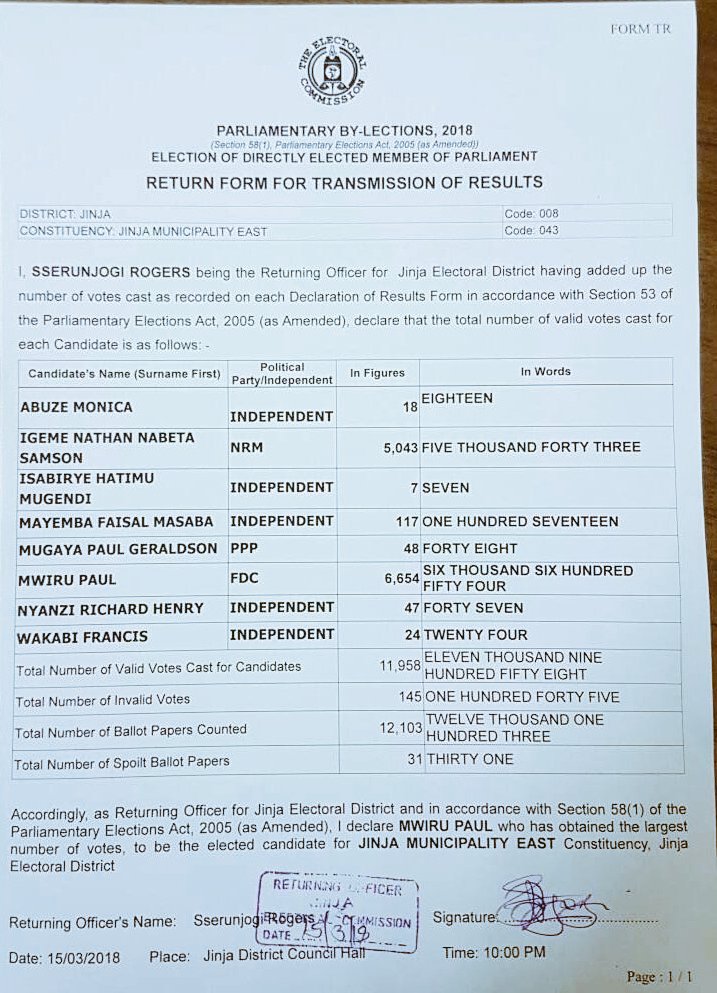 Speaking about his victory Paul Mwiru said, "Praise and glory be to the Lord but I want to thank my team for the good job well done. I want to thank the voters for enduring the rain, the arrests and rejecting money to vote me into power".
Earlier in the day, there was huge police and military deployment in Jinja. FDC Deputy Secretary General, Harold Kaija was also arrested and detained at Kakira Police Station.