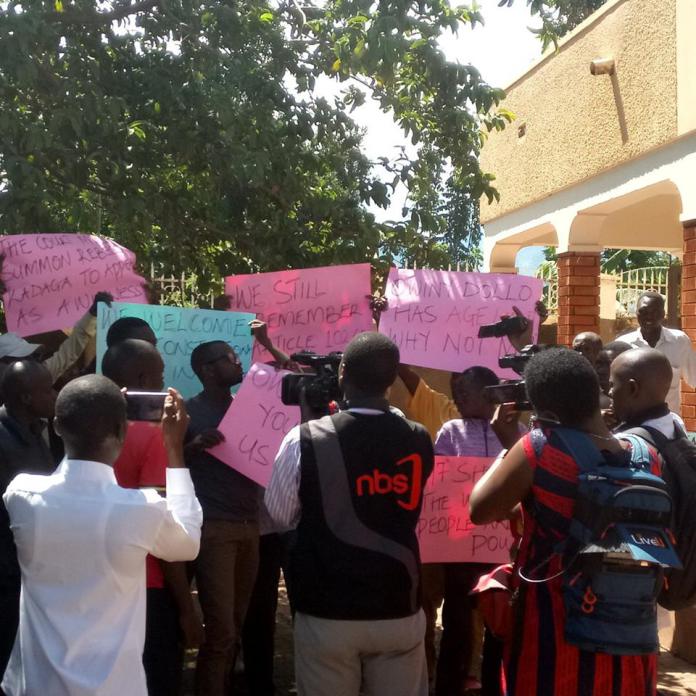 Ugandans opposed to age limit removal on Wednesday held a peaceful demonstration outside the Constitutional Court sitting in the eastern Uganda town of Mbale town.
This is the third day of hearing of the land mark petition.
Deputy Chief Justice Alfonse Owiny Dollo is leading a five-judge bench comprising  Remmy Kasule, Kenneth Kakuru, Elizabeth Musoke and Cheborin Barishaki.
"We demand each judge to make their decision public, read some of the placards.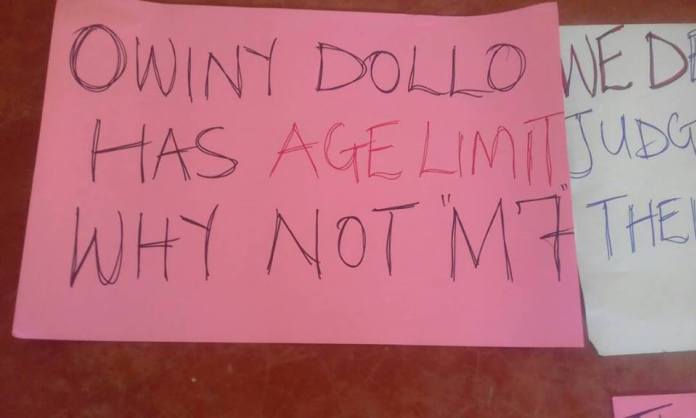 Others demanded that Speaker of Parliament Rebecca Kadaga be summoned to the court.
They further demanded that Museveni retires.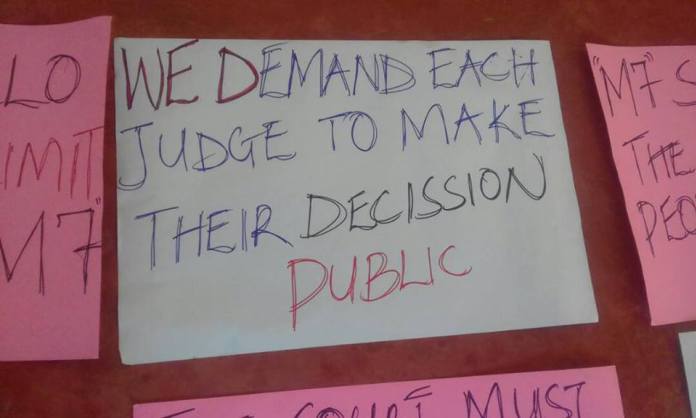 "Owiny Dollo has age limit why not Museveni; We still remember article 102b."
Opinion polls before the age limit vote in parliament had indicated that over 75 per cent of Ugandans wanted the age limit maintained.
Comments
comments