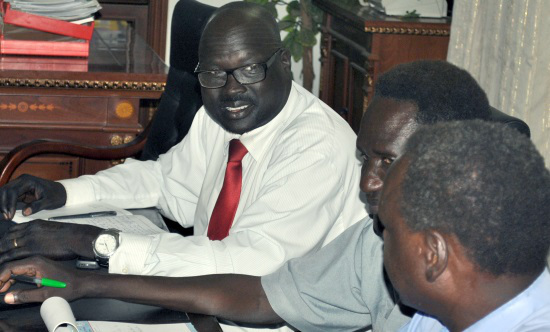 A senior member of the opposition Sudan People's Liberation Movement-In-Opposition (SPLM-IO) has died in Norway.
Daniel Wuor Joak, representative of the SPLM-IO rebel group to Norway, died of liver cancer on April 20.
"On my behalf and family, and on behalf of the SPLM/SPLA-IO, I am conveying our deep condolences to the family of Cde Daniel Wuor Joak who passed away on 20 April in Oslo, Norway," rebel leader Dr. Riek Machar said in a statement.
Machar said Wuor Joak had been a staunch supporter of self-determination and independence of South Sudan. "Cde Daniel Wuor Joak leaves a big void in our diplomatic work," reads Machar's statement.
The prominent opposition leader pointed out that Wuor Joak was a veteran of the liberation struggle and independence of South Sudan.
"The passing on of Cde Daniel Wuor Joak is untimely and a saddening news for the comrades in struggle and the family," said another senior opposition official on his Facebook page.
Wuor, who hailed from Eastern Jikany Nuer, wrote a book entitled "The Rise and Fall of SPLM/SPLA Leadership" which provides lively and descriptive narratives of key leaders of the South Sudanese revolutions, with special attention to the debates and issues that make South Sudan's history relevant to both contemporary South Sudanese and wider audiences.
Wuor Joak was a historian and influential politician.
ADDITINAL REPORTING/ RADIO TAMAZUJ