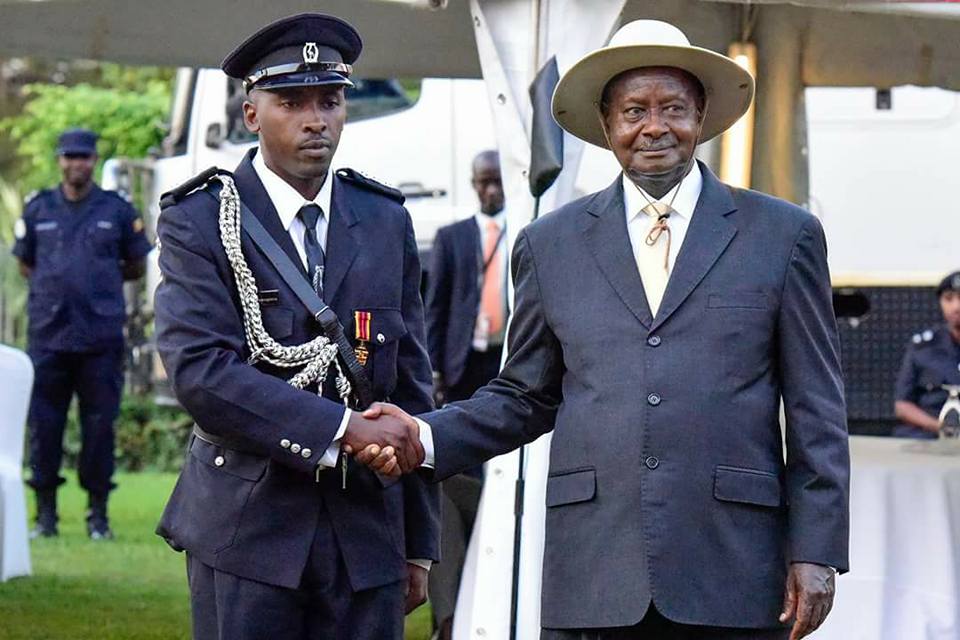 President Yoweri Museveni, also Commander in Chief of the Defence Forces on Wednesday recognised and appreciated extra ordinary services of Cadet ASP Twinomugisha Steven and promoted him to the next rank of Superintendent of Police.
Museveni was giving the 2018 State of the Nation Address at the Kampala Serena Hotel when he directed that ASP Twinomugisha be promoted to the next rank with immediate effect.
He also awarded him the Jubilee medal.
The decorated officer fought criminality in Greater Masaka.
He quickly responded to a distress call from Ms Resty Nakayambadde, a nurse who was under attack by one of the notorious gang leader, Muhammad Kiddawalime who was later lynched by the public.