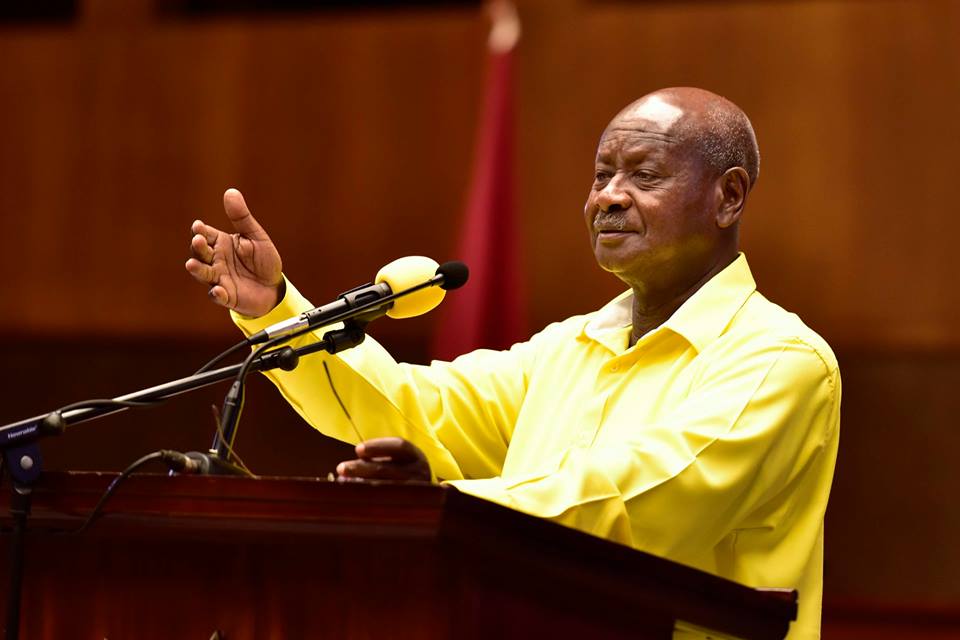 President Museveni has said that Uganda is on the right track to development.
The President made the remarks on Thursday after the Minister of Finance and Economic Planning Mr. Matia Kasaija had read 2018/2019 budget to the nation at the Kampala Serena Conference Centre.
"It has been a long struggle because we did not have the basics for sustained growth and transformation but we now have surplus electricity, a factor that will bring in more investors," he said.
Commenting on the Shs.32.7/= trillion-budget as read by Minister of Finance and Economic Planning Hon. Matia Kasaija, President Museveni said that Uganda was on the right track to development.
He assured skeptics that seem to be worried about the surplus electricity that it would attract investors to the country adding that the only issue was to ensure that the cost of electricity goes down.
He added that the government would ensure that the cost of transport for cargo and cost of money to borrow are lowered.
He called upon Members of Parliament to concentrate on getting the 68% of Ugandans from subsistence farming to the money economy.
He said from the Minister's speech the debt ratio is at 38% and not at 50% mark that would cause worry.
The theme for the budget was 'Industrialization for Job Creation and Shared Prosperity'.
On security, the President said that the National Resistance Movement (NRM) Government will defeat the murderers who are behind the senseless killings of Ugandans.
"People are sad, angry and worried, I am sad, angry but confident that we shall defeat the people behind these killings. We have dealt with bigger threats before and we shall deal with these people too. Those that have been involved will be crushed," he said.
The President, who was accompanied by the First Lady and Minister of Education and Sports, Hon. Janet Museveni, also called upon the public to be vigilant and security conscious in their neighborhoods and report any suspicious activity to the Police and local council authorities. He said that lack of vigilance has made the assassins escape easily after assassinating people.
"In all these cases, there were clues before these people were killed. The assassins would come and watch the places where their victims would normally pass," he revealed.
President Museveni further cautioned media houses about misleading reports on social media on security as well as those that attempt to portray the economy as a failing one.