The Buganda Kingdom has entered into a partnership with Kansai Plascon Uganda.
The three-year cooperation between the two parties was announced on Tuesday by the kingdom Prime Minister Charles Peter Mayinga and Plascon's Managing Director Chris Nugent at a press briefing at Bulange,Mengo.
Part of Plascon's contractual obligation will be painting of 11,573 square meters of selected institutional buildings including Bulange, Kasubi Tombs and the Lubiri.
Addressing the press, Owek. Mayiga noted that this partnership was merely a renewal of the working relationship that the Kingdom has enjoyed with the company for a while, though it is only the first partnership since the rebranding process to Plascon.
"I'm grateful that this long term relationship has been revived under the new Plascon brand. We believe the Kingdom and everyone that stays within its boundaries is going to partake of the benefits that are already coming through as a result of the new business acquisition," said Owek. Mayiga
"So from today onwards Plascon is Buganda Kingdom's exclusive painting partners of choice, and at all events they will be recognised as our sector partners," he added.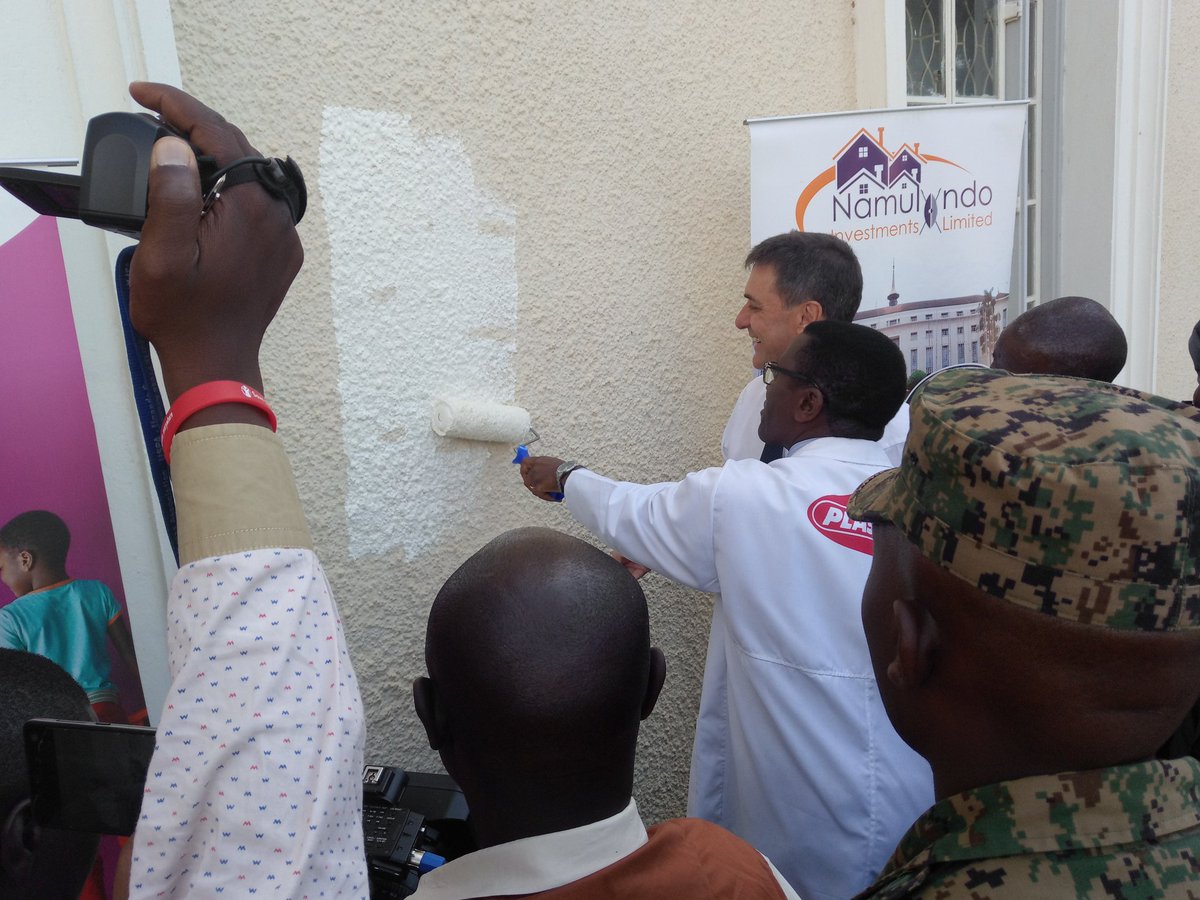 Plascon's Nugent was equally appreciative of the renewed relationship stating that it was further confirmation of the company's status as the dominant paint brand in Uganda, especially in view of the new products introduced on the market this year.
"This is a really significant occasion in the journey of Plascon. It confirms that the rebranding process to Plascon was only a change of name but we retain the same value system, which is anchored on investing in the communities in which we operate," said Mr. Nugent.
The contract takes immediate effect this year.