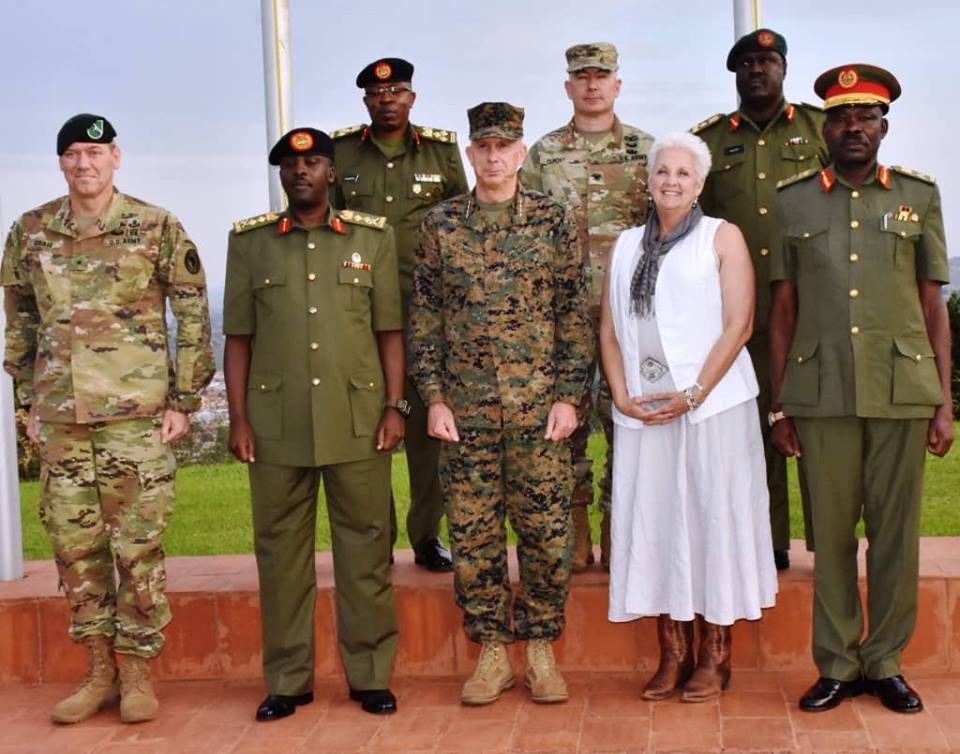 Uganda and the United States of America have committed themselves to step up military cooperation in order to safeguard peace and stability in the region. This commitment was underscored during a meeting between Gen David Muhoozi, the UPDF Chief of Defence Forces (CDF) and Gen Thomas D. Walderhauser, Commander of US Africa Command (AFRICOM) which took place at Mbuya UPDF Headquarters on 10th July 2018.
AFRICOM was established in 2007 in order to oversee US military operations and engagements on the African continent.
Gen. Muhoozi while receiving Gen. Waldhauser, commended the US for its continued support to UPDF by providing training and equipment among other things. These have helped in building capacity and enabled the UPDF to keep peace and security in the country and also conduct peace support operations abroad.
USA AFRICOM Commander saluted the heroic contribution of UPDF towards peace in Africa singling out engagements in CAR against the LRA, AMISOM where it was noted that there is need for more coordinated efforts geared towards building capacity especially of the Somalia National Army (SNA), as well as in South Sudan.
Gen Waldhauser pledged continued US support emphasizing that Uganda remains a true strategic partner in reducing insecurity in the region.
The two military leaders took note of the continued threat by the Allied Democratic Front (ADF) now active in Eastern DRC and reaffirmed their readiness to keep engaged on the matter in collaboration with the DRC authorities.
The meeting was also attended by USA Ambassador H.E Ms Deborah Malac and other UPDF General officers
Comments
comments