Government has come up with a new position on the infamous Mobile Money tax and Over The Top services (OTT) tax, commonly known as the social media tax.
This was announced by Finance Minister David Bahati on Tuesday morning at a Press Conference held at the Uganda Media Centre.
According to Bahati, Mobile Money tax is set to be slashed to 0.5% upon approval by the parliament. The bill will be tabled in Parliament on Thursday July 19th.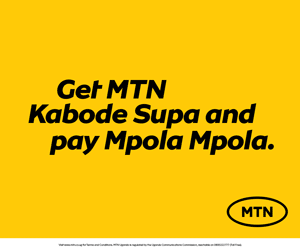 The minister however said that the tax on social media would be retained as the government "works on modalities of paying it conveniently with telecoms through other means than Mobile Money."
The announcement followed a cabinet meeting which was convened following numerous concerns raised by the public over the said taxes.
Last week on Wednesday, Kyadondo East legislator Robert Kyagulanyi led a street protest against the taxes which he said "Must Go."
This prompted Speaker Kadaga to recall the house to revise the Excise duty amendment bill.
Why Mobile Money Tax was Reduced
According to Bank of Uganda statistics, mobile money transactions amount to 11 trillion being sent and 24 trillion in withdrawals.
This, according to Bahati will raise 118 billion from the 0.5% tax on withdrawal. The government had initially planned to raise 115 billion.
Comments
comments