Ugandan's comedians, Kansiime Anne and Patrick Idringi 'Salvado', have been nominated for the Savanna Pan African Comic of the Year Award in 2018 edition of the 8th Annual South African Savanna Comic's Choice Awards.
They will be battling for the award against themselves and other comedians such as:
– Charles Manase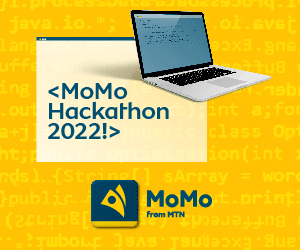 – Carl Joshua Ncube
– Basketmouth
The nominees were announced at a press lunch in Johannesburg, South Africa on 11 July.
This year's theme for the 8th Annual South African Savanna Comic's Choice Awards is 'The Timing in Comedy' the pauses, the set-up, and the dramatic lengthening of words, good timing is what sets a comedian apart from the rest.
This year's awards will be taking place at the Lyric Theatre in Johannesburg, South Africa  on Saturday 8 September 2018. The five nominees will be flown to South Africa by Savanna to attend the awards ceremony.
About the five nominees
Basketmouth (Nigeria)
Basketmouth was the first-ever recipient of the Savanna Pan-African Comic of the Year Award in 2017.  A leading player in the comedy industry in Nigeria and having represented the stand-up comedy genre as one of Nigeria and Africa's leading exports, Basketmouth has over the years won hearts of comedy fans around the globe  He has hosted concerts featuring Jay Z, Rihanna, Beyonce, Joe, Chris Brown, Boyz II Men, Sean Paul, Wyclef Jean, Cool and the Gang, Akon, Dru Hill,Buster Rhymes, Fat Joe, Snoop Dogg, Ciara, Jarule, Brian McKnight and many more.
Basketmouth has headlined shows all over Africa and the world and in 2013 he was approached by Comedy Central to do his own special. In 2014 he was invited to be a part of Just for Laughs, one of the biggest comedy festivals in the world.
Carl Joshua Ncube (Zimbabwe)
According to Comedy Central Africa, "Carl Joshua Ncube has to be the funniest comedian Zimbabwe's ever produced". This was after being featured on an all-star line-up at the Comedy Central International Comedy Festival Best of Africa in South Africa, where he joined an ensemble cast of some of the best comedians in Africa.  The festival also featured comedians like Jeff Ross, Hannibal Buress and Aries Spear.
Carl was nominated for Savanna Pan-Africa Comic of the Year Award at the 2017. He is currently a 2017 Ted Fellow, having done a TED talks at the TED Global "Confessions of a Stand-up Comedian". Carl has truly been "the new face of Zimbabwean comedy," according CNN's African Voices.
Kansiime Anne Entertainer (Uganda)
Kansiime Kubiryaba Anne, popularly known as Kansiime Anne Entertainer, is a Ugandan entertainer, comedian and actress. She has been referred to as "Africa's Queen of Comedy" by some African media outlets and has won awards at home for both her comedy and acting.Kansiime is the first female African comedian to be nominated for the Savanna Pan-Africa Comic of the Year Award.
Salvado (Uganda)
Salvado (Patrick Idringi) is an engineer, comedian, actor and former radio presenter on the number one radio station in Uganda. He realised his comedy talent in 2009 after coming second in an M-Net reality TV series dubbed Stand-up Uganda.Salvado is the co-founder and director of The Crackers, a stand-up comedy outfit that has weekly shows in Kampala and has become the best group in town boasting weekly sold-out shows.
Charles Manase (Botswana)
Charles' career as a stand-up comedian got its first major boost when he was one of seven comedians to perform in Bulawayo as a part of the Go Worries Go Comedy Tour. He took part in the Baisly Comedy Show Night of Fools, Politics of Laughter, two seasons of the Soul Food Comedy Contest (all in 2014) and headlined the 2014 Anne Kansime show in Botswana, leaving the audiences in stitches. Before that, he had auditioned for the Talent Search programme called Gemstones, which was sponsored by International Modelling and Talent Agency (IMTA) as the only comedy entry, only bowing out in the national stage. He later went on to perform under the Laugh-a-Lot platform where he shaped his unique brand of comedy.
Comments
comments