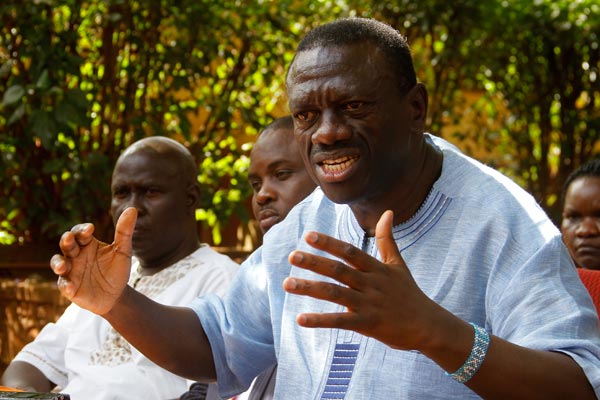 Dr. Kizza Besigye has weighed in on the arraignment of Kyadondo East legislator Robert Kyagulanyi at court martial in Gulu.
Besigye said the act is wrong since military courts were made for military men and not civilians.
"Military courts are courts of service discipline. Discipline of service men. They are part and partial of the military service, not to try civilian citizens," he said.
"Certainly, that no person should be charged and attempted to be tried in the military courts.''
Besigye was Thursday afternoon addressing journalists at Katonga Road in the Capital Kampala.
He said; "people who are in detention, have been detained against a background of state inspired violence" calling for their unconditional release.
The strong opposition figure recounted the many cases he has been slapped with from the time he first stood against Museveni way back in 2002, saying that it's the way NRM addresses opponents.
"I have been charged with treason twice, I have been charged with rape, with illegal possession of guns. My wife was charged with having a pistol in our home in Luzira. These trumped up charges are the rules in how NRM addresses opponents."
Bobi Wine is also charged with treason, illegal possession of military weaponry among other charges.
He was arrested on Monday evening in Arua and transferred to Gulu Military barracks where he is still being held.
Comments
comments