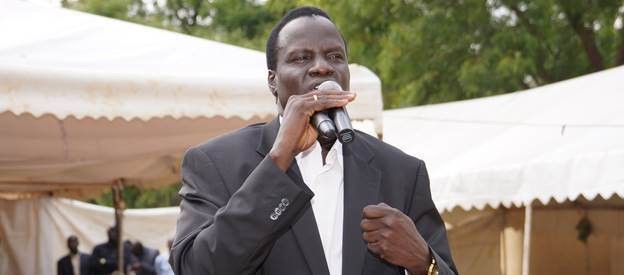 The Governor of South Sudan's Northern Liech state, Joseph Nguen Monytuil survived being killed on Saturday when a bomb was allegedly thrown at his vehicle in the capital, Juba.
The incident occurred near a bridge at Munuki, a Juba suburb.
"The incident occurred round 9 pm when the governor was returning home after a meeting. A group driving a car threw a hand grenade at the governor's car near the bridge at Munuki, but the governor survived the blast because his car was moving at high speed," Liech state information minister, Lam Tungwar told Radio Tamajuz.
"Grenade fragments hit the car and made holes in the car but the governor and those who were accompanying him survived the explosion," he added.
One person, Lam disclosed, has been arrested by national security officials in connection with the bizarre incident, while two escaped.
"The driver of the car has been arrested by the security and two others managed to escape," the minister further stated.
It still remains unclear what prompted an attack on the governor's vehicle.
South Sudan, Africa's newest nation, has been at war since 2013 and this explains the presence of weapons and explosive devices in parts of the country.
In March 2018, at least five children were killed when a hand grenade exploded in Imatong, one of South Sudan's new states
Comments
comments