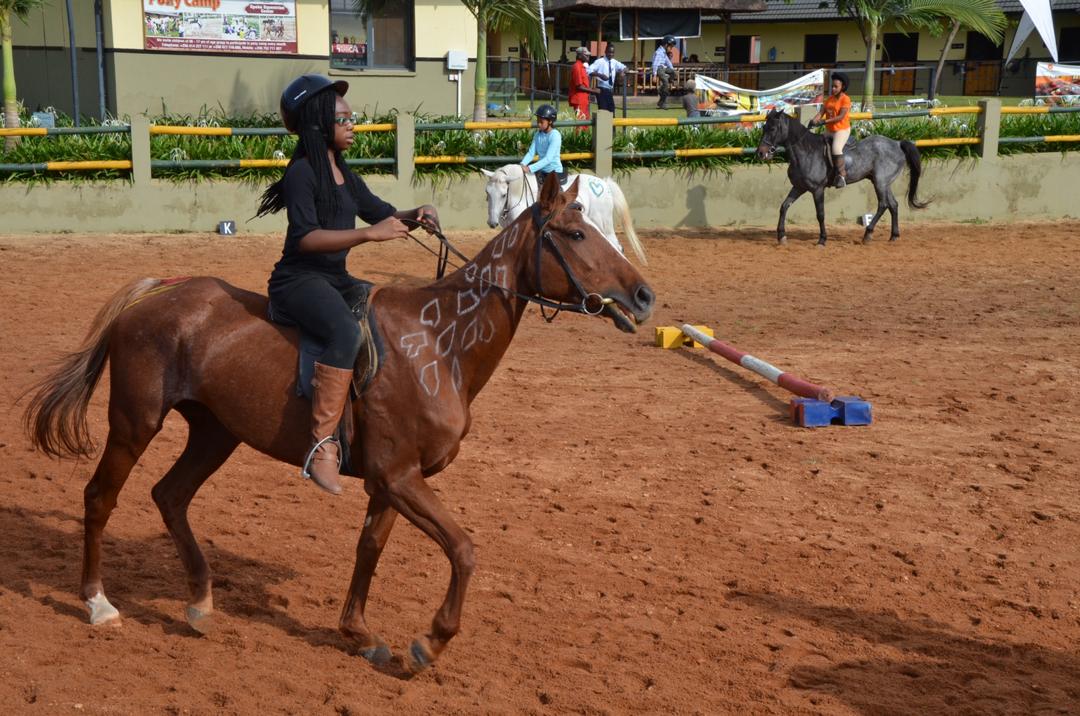 Before we all had cars to drive in, people used horses to get around, even Jesus had a triumphant entry to Jerusalem on a horse.
There are many obvious benefits to riding horses. Horses are even used in therapy for mentally disabled children!
To the casual observer it may look like all the rider has to do is just sit there while the horse does all the work.
There is far more to riding a horse than one might expect. The benefits of horse riding are immense enjoyment, physically and mental fitness and a chance to enjoy the open countryside.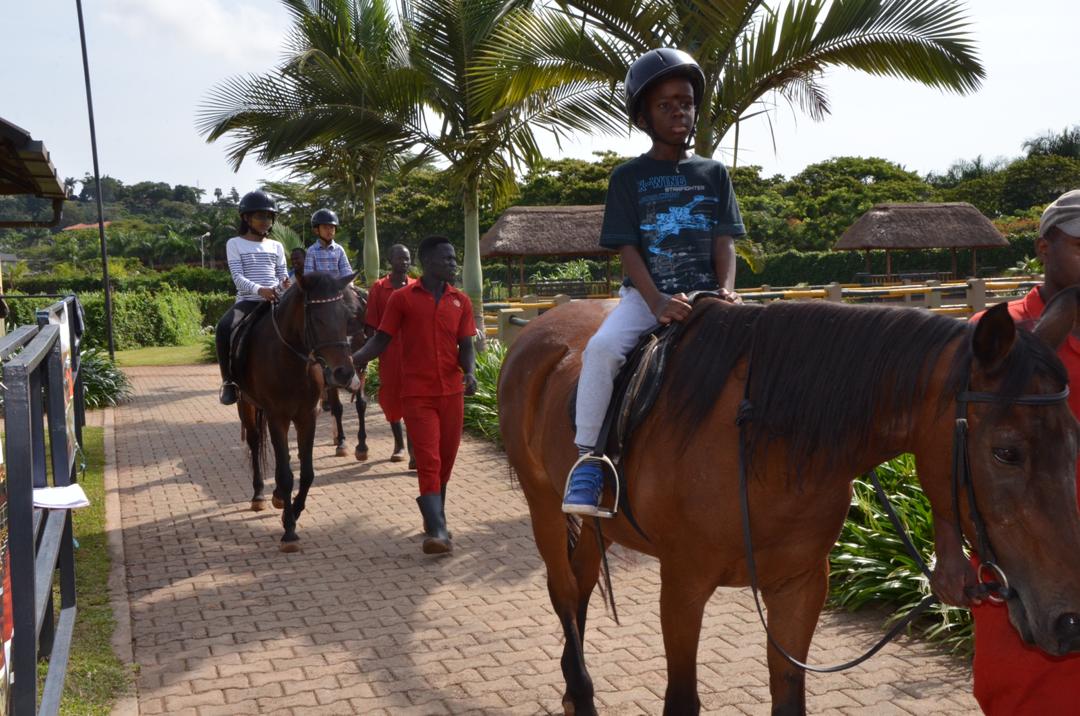 Kids enjoying a ride
Horse riding helps in strengthening of muscles, reflex acceleration, prevention of muscle cramps, increased joint mobility, boosting the cardiovascular system , improving blood circulation, stimulation of sensory integration, improved visual perception of space, the development of responsibility, patience and self-discipline, increasing self-confidence
For those lazy to go to the gym, horse riding stimulates the internal organs and this aids in liver function and digestion. Increasing the speed and ride duration will increase the intensity of your work out and burn more calories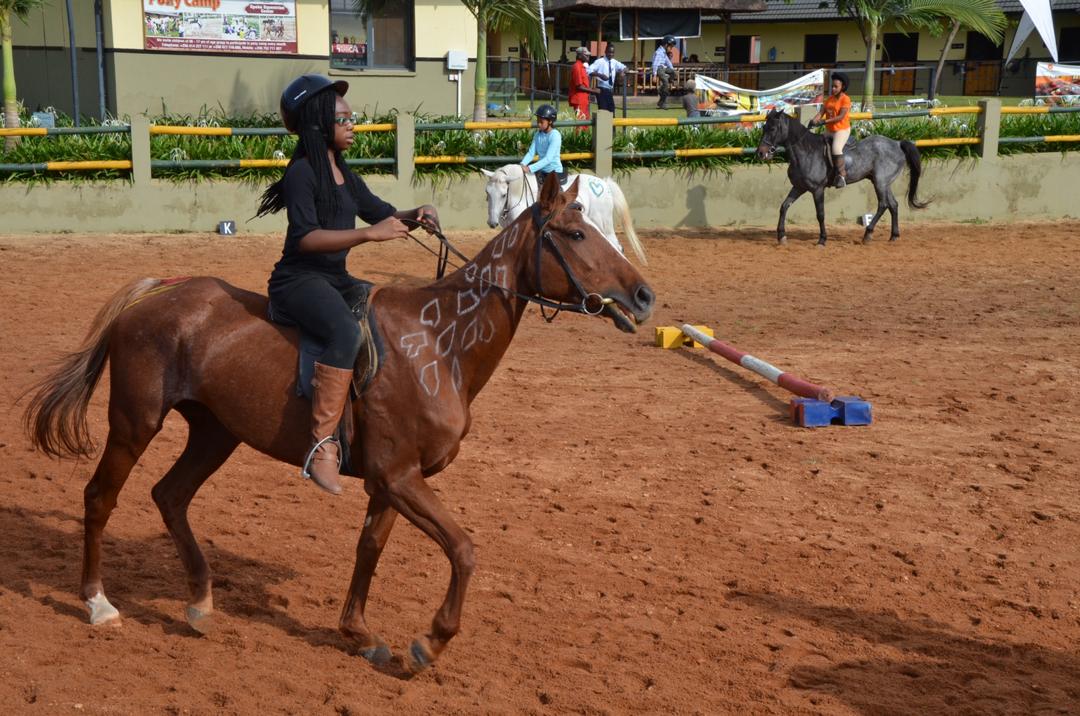 Horse riding at speke resort
If you are looking for an affordable horse riding package, I will recommend you check out Speke Resort Munyonyo.
Their Equestrian centre has a calm environment that is ideal for horse riding. Further more, they have different packages ranging from pony ride, one hour rides, private lessons, shared lessons and group lessons. Each package comes with a discounted and affordable pricing.
If you crave solitude, horse riding can provide that. In times of stress a horse can be a quiet friend, who is without judgement.
Comments
comments