An investigation by the Inspector General of Government (IGG) has revealed how rich the Bank of Uganda (BoU) Deputy Governor Dr Louis Kasekende is and how he acquired his money.
According to the Declaration of Income, Assets and Liabilities Form Kasekende submitted to IGG Irene Mulyagonja in line with Leadership Code Act 2002, Kasekende is a multi-billionaire.
IGG Mulyagonja has forced at least 10 BoU officials to declare their wealth to the inspectorate.
The officials under probe also Governor Emmanuel Tumusiime Mutebile.
A previous probe into the wealth of former BoU director for supervision Justine Bagyenda pointed to even huger theft of public resources.
Louis Kasekende Wealth: Here is How Much the Deputy Governor BoU Owns
According to his wealth declaration form, Louis owns and earns as follows:
Monthly Salary: Shs 45m
Monthly allowance: Shs 13m
Assets
Plot 3 Gaba Close valued at Shs 2.1bn
Plot 1475, Lubowa Estate, Wakiso valued at Shs 2bn
Plot 12 Corporation Road, Ntinda valued at Shs 390m
Plot 2 Bukoto Rise, Naguru valued at Shs 1.3bn
Plot 2B Makindo Lane, Kololo valued at Shs 2bn
Plot 706 Block Buloba, valued at Shs 500m
Total Value of commercial houses: Shs 7.69 bn.
Monthly rent collected from commercial houses: Shs 50m
Louis Kasekende Vehicles
Mercedes ML350
Mercedes S320
Hilux
Source of Louis Kasekende Wealth: How Deputy Governor BoU Made His Money
Kasekende says he amassed all this wealth through the following ways:
gratuity payments from BoU, AfDB and World Bank
loans from banks, including DFCU, Standard Chartered Bank
Savings on research grants
Savings on travel
The Banks in which Louis Kasekende Keeps His Money
Standard Chartered Bank: A shilling current account co-owned with wife Edith Kasekende; a current dollar account also co-held with his wife; and a current dollar account co-owned with his son Andrew Kasekende.
Barclays Bank: Two bank accounts
Stanbic bank: One account
Bank-Fund Staff Federal Credit Union in Washington
Louis Kasekende Profile: Who is This Wealthy BoU Deputy Governor

Date of Birth: August 26, 1958

Wife: Edith Kasekende

Education

Bachelor of Arts in Economics from Makerere University

Master of Arts from the University of Manchester in the United Kingdom

Doctor of Philosophy (PhD) in Economics from the University of Manchester in the United Kingdom

Work

1988-1994: Part-time lecturer at Makerere University

1986: Bank of Uganda

Positions held at Bank of Uganda: Director of Research, Executive Director of Research and Policy and Deputy Governor.

2002-2004, Kasekende: Executive Director to the World Bank

2006-2009: African Development Bank (AfDB), in Tunisia

2010 to date: Deputy Governor BoU.
Wealth Declaration Form Showing Louis Kasekende's Wealth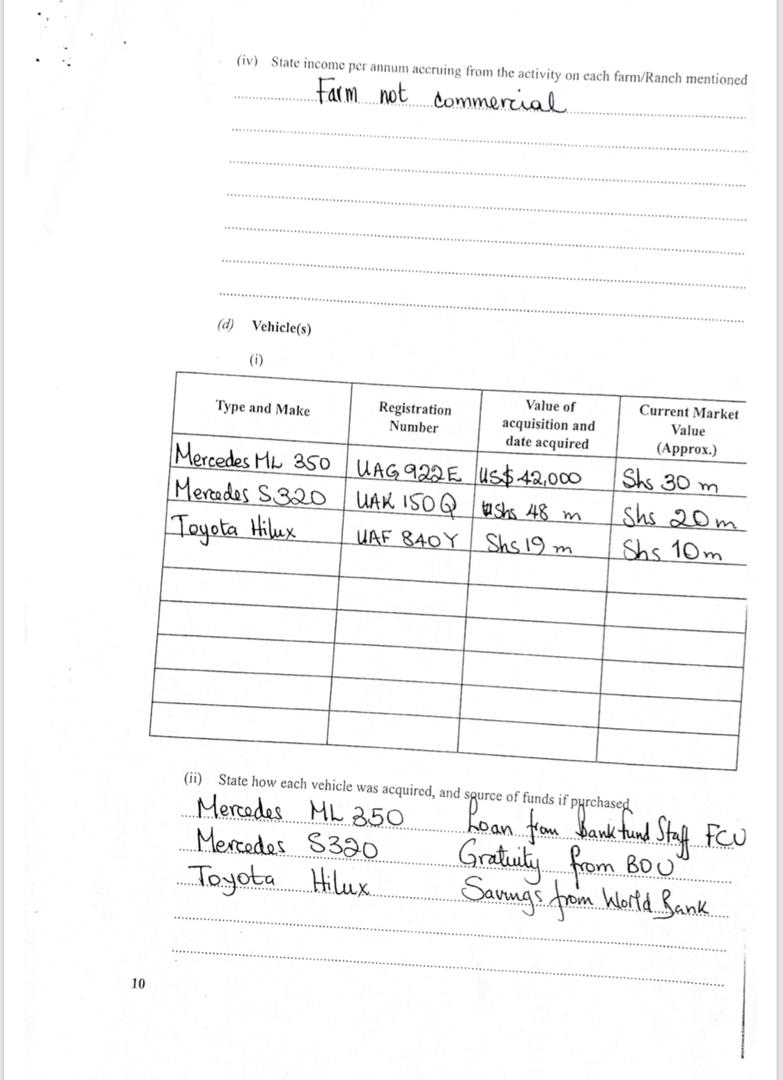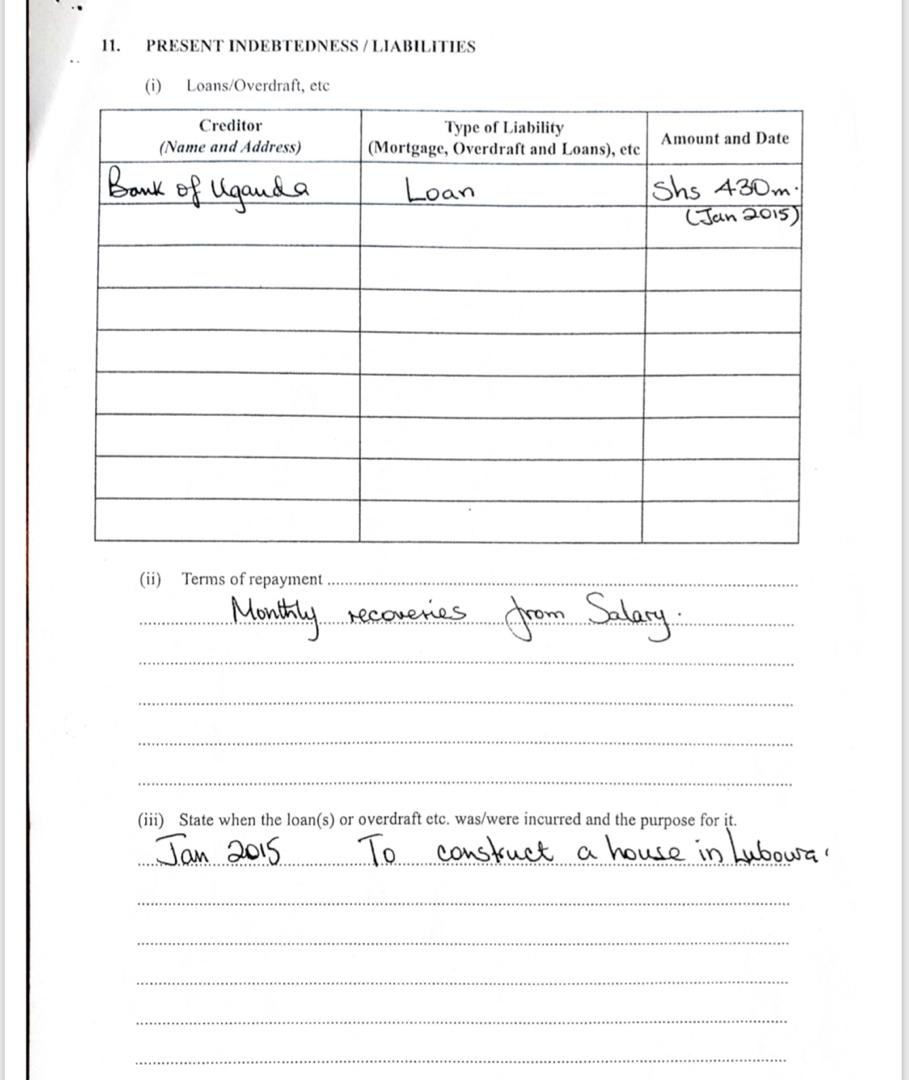 Additional Reporting: Courtesy
Beti Kamya to Lukwago, Kampala Street Vendors: Don't Celebrate Jennifer Musisi Exit Yet