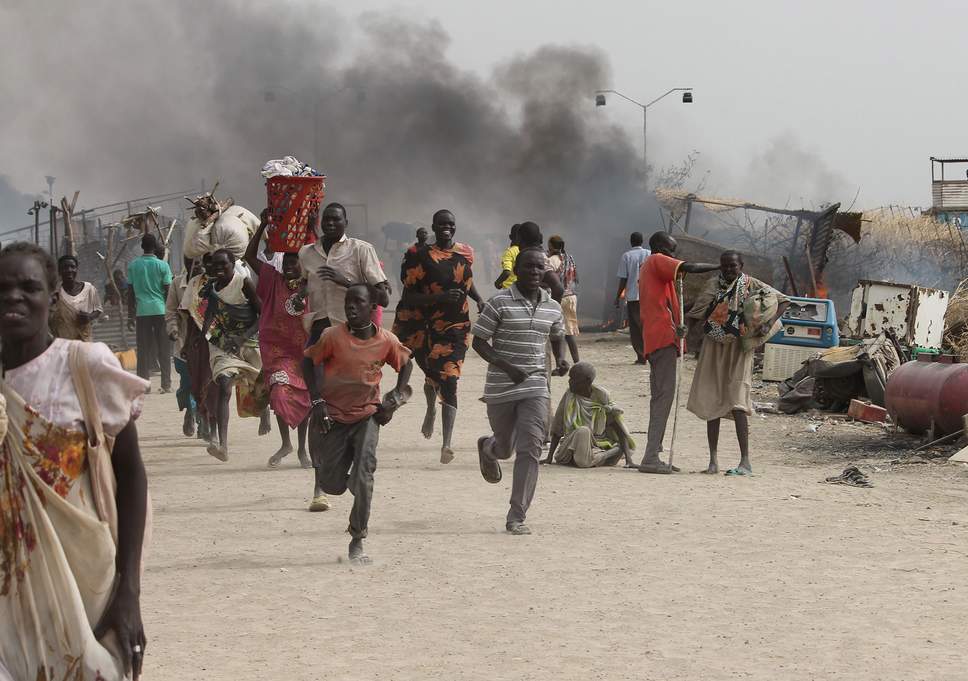 More than 800 people have been displaced in the area of Minyori in Yei River County following clashes between SPLA-IO and NAS forces over the past three days in defiance of the signed peace deal.
It remains unclear what caused the violent clashes between the two armed opposition groups: one loyal to General Thomas Cirillo and one loyal to former first vice president Riek Machar.
Those displaced, mostly women and children, told Radio Tamazuj on Tuesday that some civilians were killed and wounded following fighting between the two opposition groups in Minyori Payam.
They pointed out that several houses were burnt, forcing families to flee to Yei town in fear of their lives.
Felix Dada, a displaced person, said he lost some belongings during the clashes. "There was heavy fighting in Minyori and people were displaced," he said.
Joice Hanan, a displaced woman, said some women and girls were raped by armed men. She appealed to aid agencies to assist the needy people before their situation deteriorates further.
For his part, the coordinator of the Yei Relief and Rehabilitation Commission, Moses Mabe confirmed more than 800 people had been displaced from their homes in the area of Minyori.
Mabe said humanitarian organizations are carrying a needs assessment survey, adding the conflict-displaced families are currently in dire humanitarian conditions.
The two opposition groups could not immediately be reached for comment.
Comments
comments