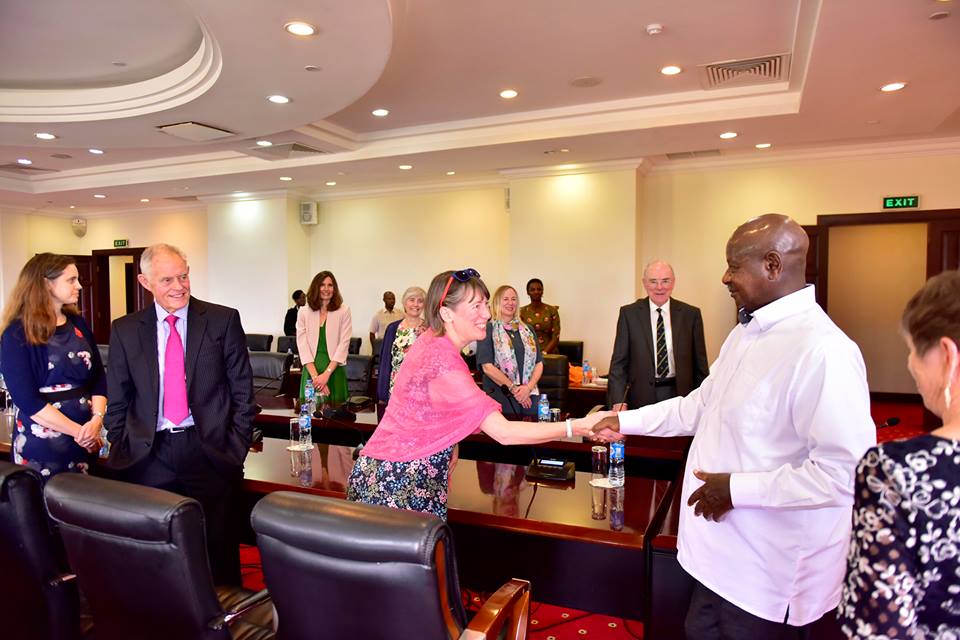 President Yoweri Kaguta Museveni hosted his former teachers who taught him at Ntare School and Mbarara High School in Mbarara District, Western Uganda in the 1960s.
The delegation from the United Kingdom included; Mr. Collins Gregory who taught Physics, Mr. Nicholson John a Chemistry teacher and Mrs. Mary Sullivan, whose late husband was a teacher of Geography.
They were accompanied by some of their respective family members.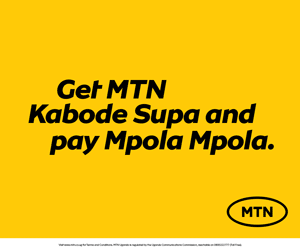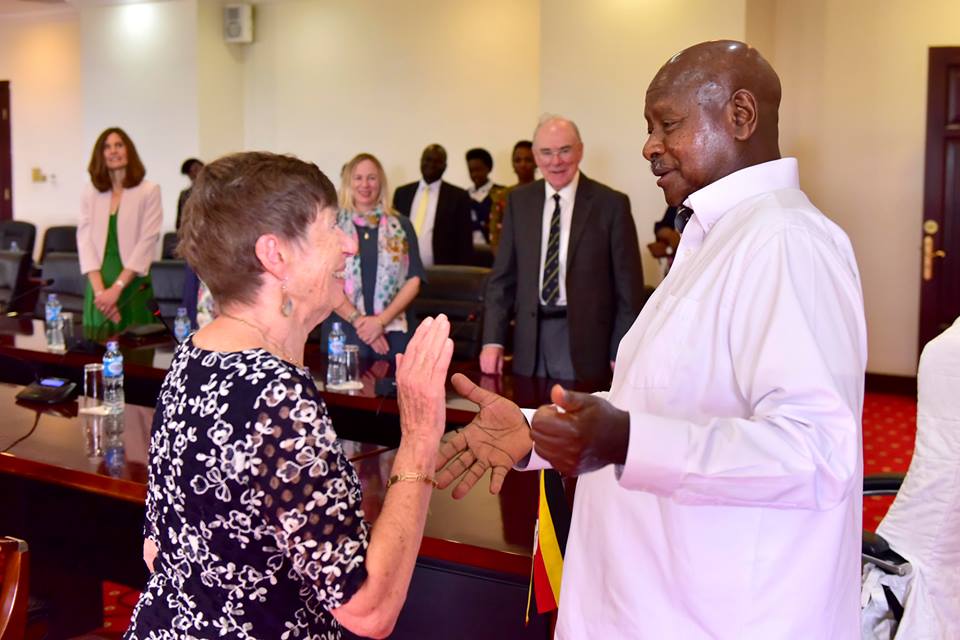 President Museveni informed his guests, who called on him at State House, Entebbe, that Uganda still has a lot of un-exploited development opportunities.
During their interaction, the President and his guests shared memories about Uganda of the 1960s.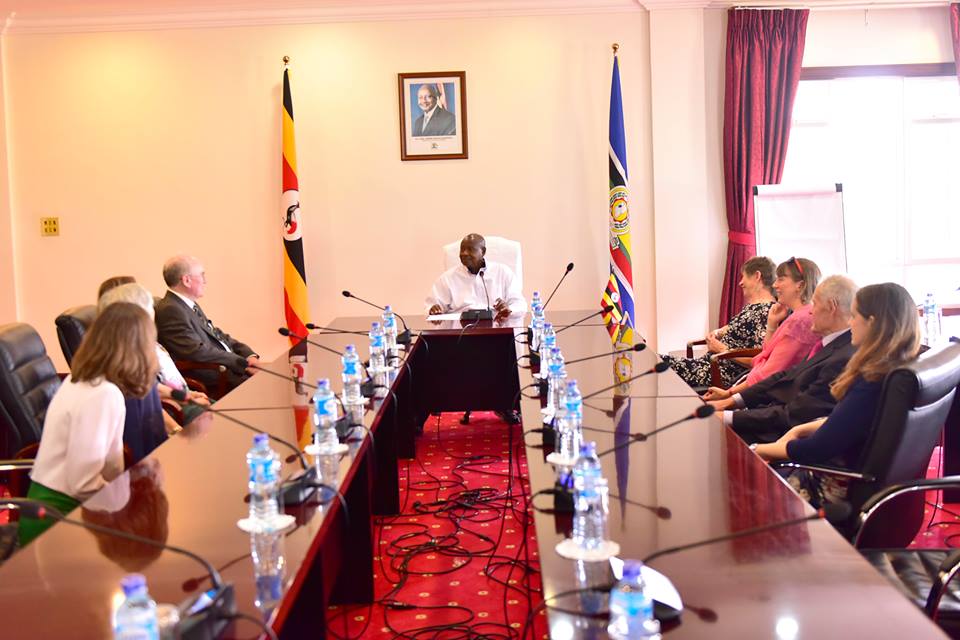 Mr. Collins Gregory expressed delight at the development strides Uganda has taken in all sectors while Mr. Nicholson John expressed happiness to have offered his services in the education sector while at Ntare School.
The former teachers told the President that their children feel gratified that one of their parents' education products is a Head of State in Africa.
President Museveni shared with his former teachers books of literature, publications about Uganda some of which are the President's personal publications.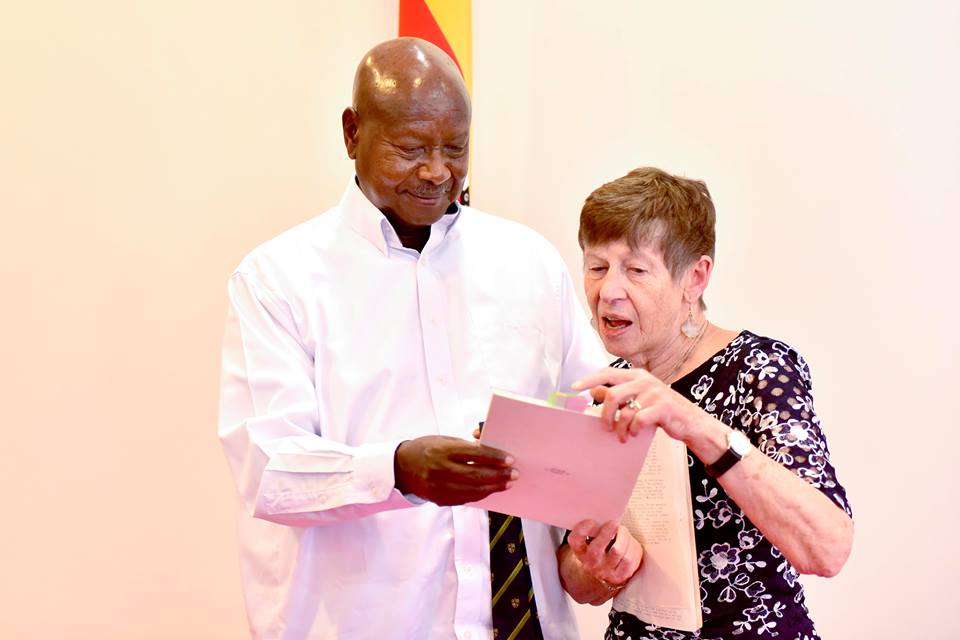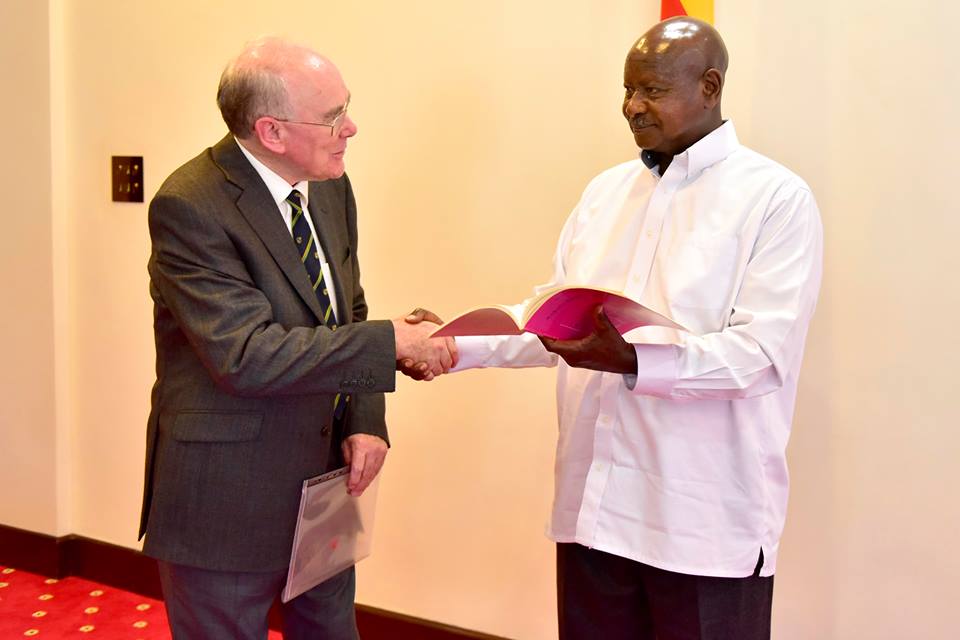 Comments
comments