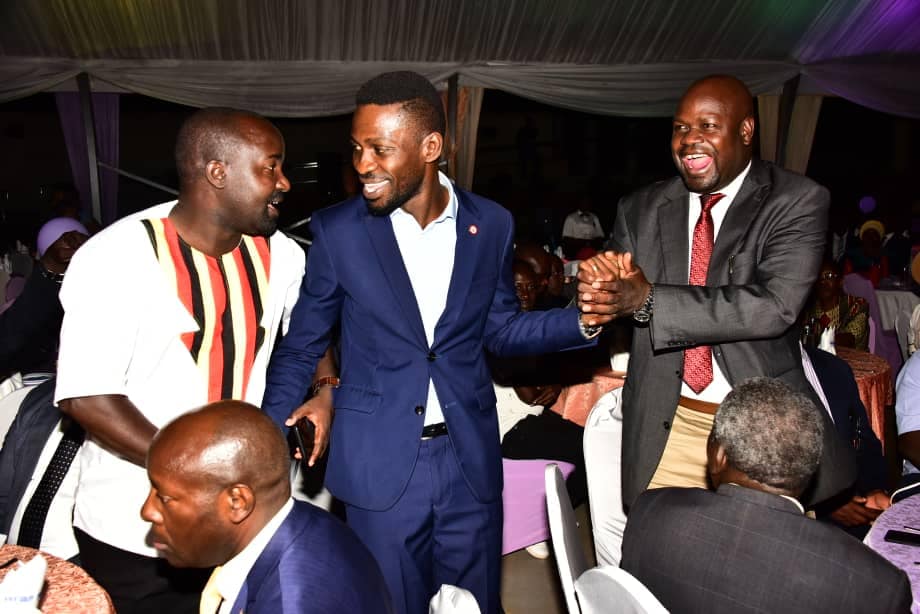 Kyadondo East Member of Parliament and musician Robert Kyagulanyi popularly known as Bobi Wine has finally been granted permission to continue with his music concerts.
Internal Affairs Minister Gen Jeje Odongo while addressing Parliament on Thursday announced that the government had granted permission to Bobi Wine to carry on with his music concerts on condition that he does not mix music and politics during his performances.
"The problem is that when Bobi Wine stands on stage, he mixes music with politics and threatens the security of this country," he said.
Gen Odongo however clarified that Police continued to block Bobi Wine from performing at music shows because the singer would attend concerts where he was not invited.
"I would like to draw your attention to the music concert organized in Jinja on Saturday December 15th, 2018. The promoters and organizers had several planning meetings with security to secure the event," he said.
Odongo said that the routes were properly planned and secured to regulate traffic flow, stewards were put in place and police officers were deployed at the venue and along the roads.
"Hon Kyagulanyi who was not on the list of performers acted contrary to the set guidelines. He held a procession along Iganga road in Jinja town, causing disorder and disharmony."
The Internal Affairs minister said that Police shared guidelines with the public which were publicized through all media platforms and were shared with Bobi Wine on December 5th, 2018 to which he agreed to comply.
"A case in point is Busabala Kyarenga concert organized by EMMA Promotions and Hon. Kyagulanyi Ssentamu Robert performed. However, the concerts that do not comply with the guidelines thereby compromising the health, safety and security of everyone are further advised on the importance of public security and safety."
"Government will not simply look on and abdicate its duty of protecting people and their property."
On Tuesday, bobi Wine took his complains to the floor of parliament seeking the house's intervention to rescue his music carreer, which he said is being frustrated by security forces.
He further revealed that on top of blocking his concerts, police was also denying him his right of worship as he was not allowed to attend Church services
Speaker of Parliament Rebecca Kadaga would task government to explain whether the constitution does not allow Bobi Wine to sing while serving as a Member in Parliament.
Kadaga condemned the manner in which security forces were sabotaging Bobi Wine's concerts.
"You should stop focusing on Bobi Wine as an individual because many people get affected, you balance the boat," she said.
NRM members of parliament asked Gen Jeje Odongo whether government is afraid of Bobi Wine, something theythat it should let it open and tell the public.
Members of parliament generally blamed and condemned the way the security forces blocked Hon Robert Kyagulanyi Music shows.
Gen Odongo said that during the festive season, event's organizers and promoters would be allowed to carry on with their planned events as long as they are done according to the law.
Comments
comments