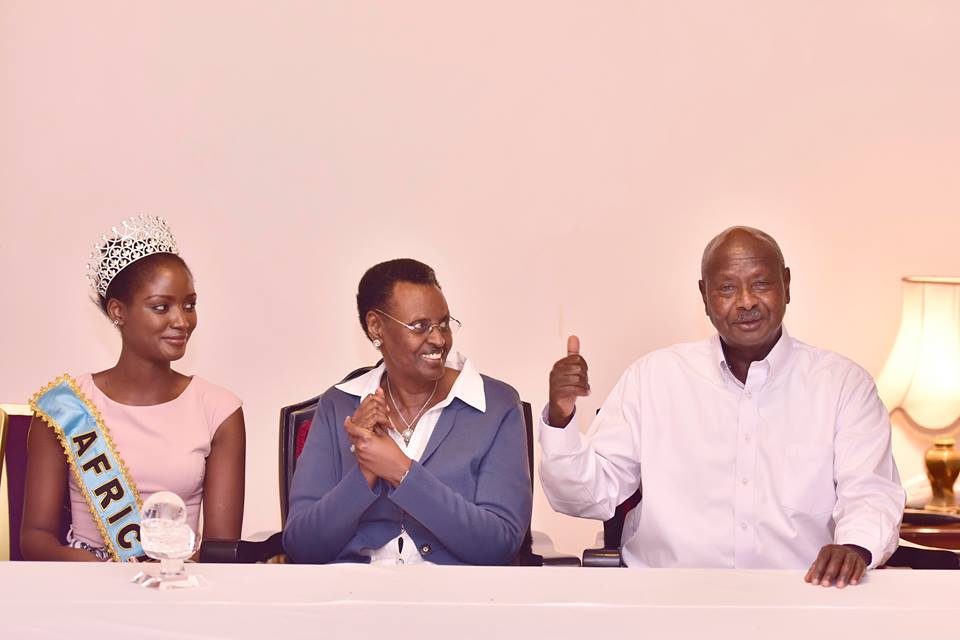 President Yoweri Museveni has hailed Miss Uganda 2018 Quinn Abenakyo, for promoting Uganda and Africa respectively and for reasserting her African Identity.
"I congratulate you for this achievement and for promoting Uganda and Africa respectively," the President said.
Ms. Abenakyo is Uganda's newly crowned model and beauty pageant titleholder who was crowned Miss Uganda 2018. She represented Uganda at Miss World 2018 in China.
President Museveni together with the First Lady and Minister of Education and Sports Hon. Janet Kataha Museveni last evening hosted Abenakyo to a dinner at their country home in Rwakitura, Kiruhura District.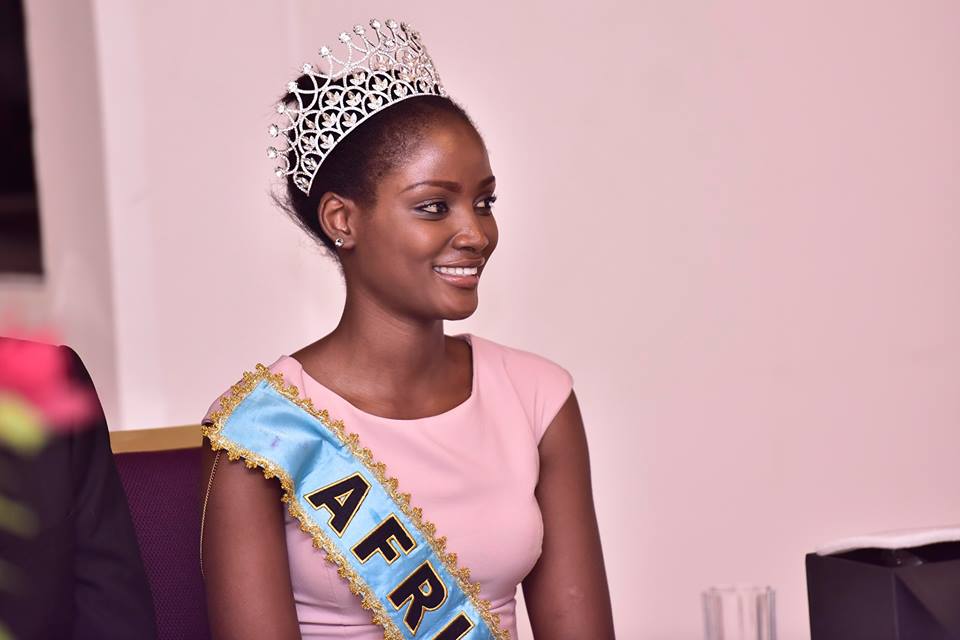 Quinn Abenakyo was accompanied to the dinner by a government delegation led by the Minister of State for Tourism Godfrey Kiwanda Ssubi, the Chairman of the Uganda Tourism Board Daudi Migereko, her Father Charles Sembera, her mother Alice Kyamulesire, close relatives and Miss Uganda Foundation Chief Executive Officer Brenda Nanyonjo.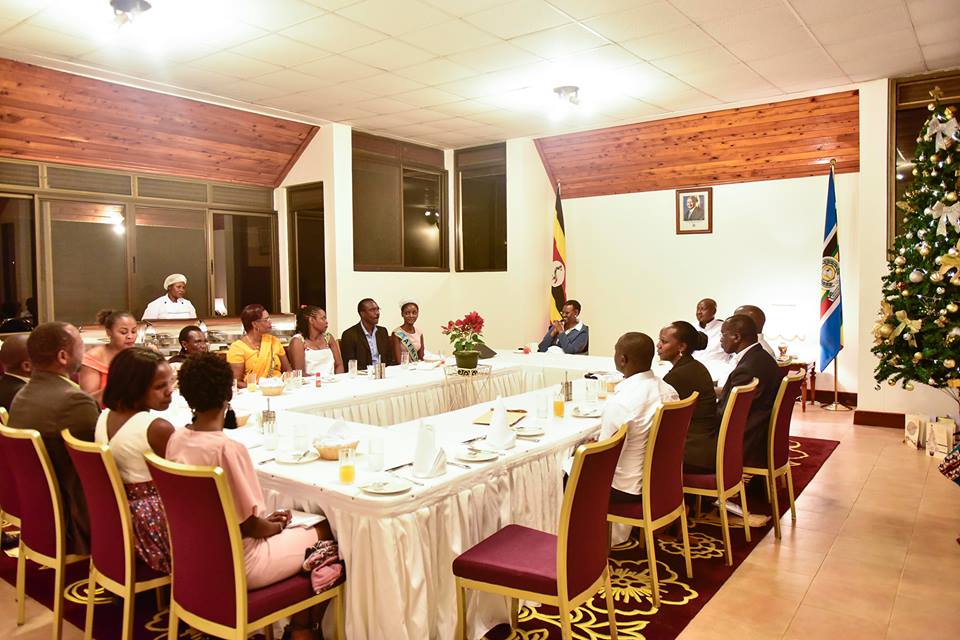 President Museveni said that he was happy that Quinn Abenakyo had re-asserted her African Identity when this time round she had her natural hair contrary to when she visited him recently at State House Entebbe.
"I congratulate Miss Africa for re-asserting her African Identity in the form of her hair being natural because there is nothing to add on or subtract on the African beauties, God made it and there is nothing to add or subtract," he said.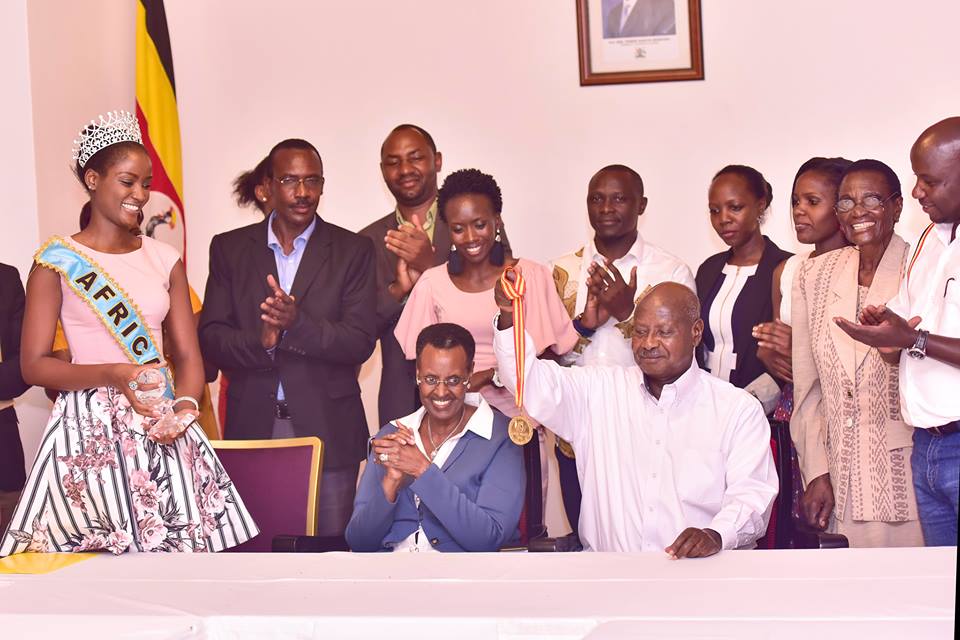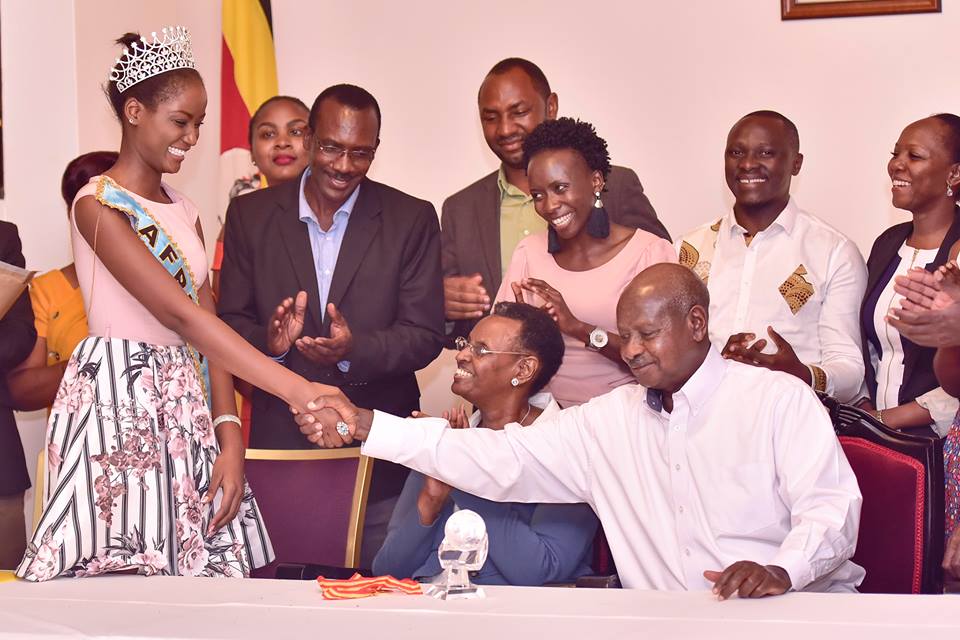 Quinn Abenakyo presented to the President a medal and trophy that she won when she came third-runners up and crowned Miss World Africa during the recently concluded Miss World beauty contest held in China.
She charmed judges and viewers world-wide when she talked about her support for the girl-child in her project "Fighting Teenage Pregnancies".
Comments
comments