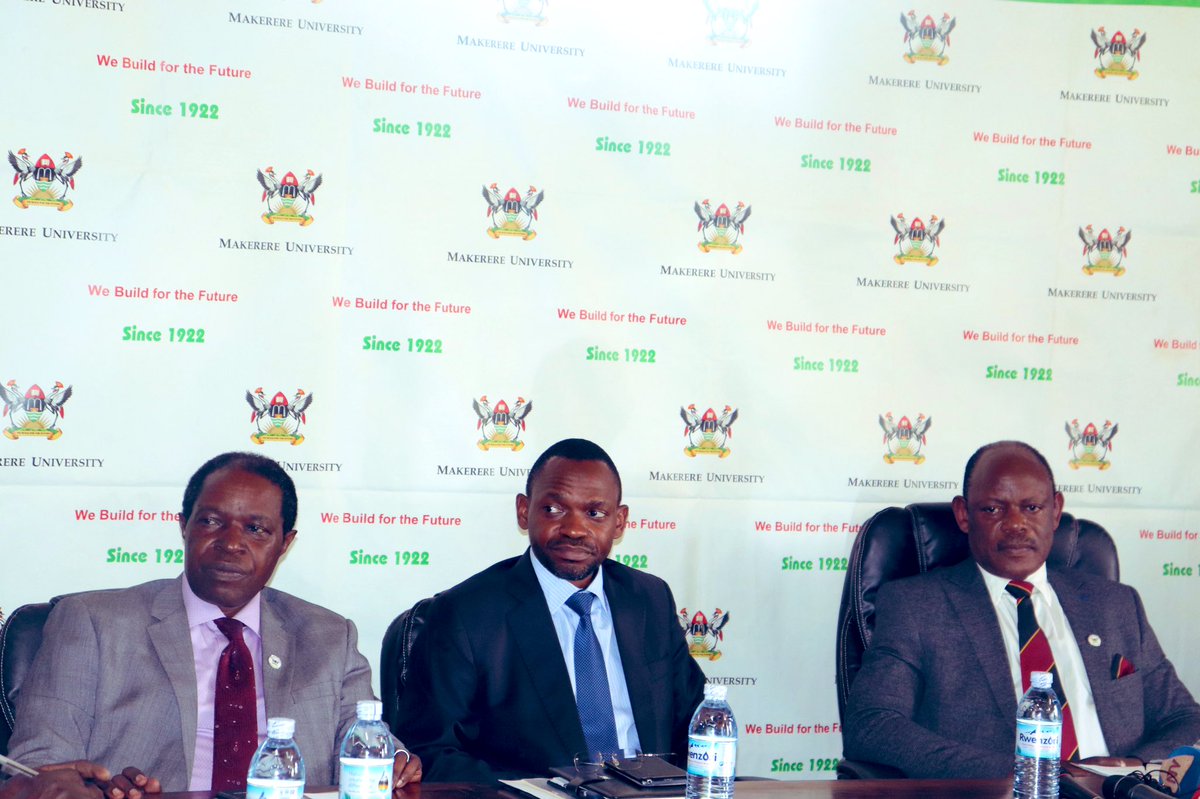 A total of 13,299 students are set to graduate from Uganda's premier institution of higher learning, Makerere University.
This was revealed by the University Vice Chancellor (VC) Prof. Barnabas Nawangwe in a media briefing on Thursday morning.
The VC was speaking about the institution's plans for the New Year – 2019, arrangements for their 69th graduation as well as addressing several issues that have recently put the university in lime light.
According to Nawangwe, the 13,299 include PhD, Postgraduate diplomas, Masters, and bachelor degree holders.
He revealed that only 368 students scored first class honors degrees from both Science and Arts courses.
He said, "the best performing students in arts are Atwiine Aquilinous (4.92 CGPA) and Ekyasimire Fortunate (4.92 CGPA) both of Bachelor of Procurement and Supply Chain Management.
"The best student in Sciences is Galiwango Kasozi Steven (4.84 CGPA) who was pursuing a Bachelor of Science in Food Science & Technology."
Commenting about the recent incident where 45 senior academic staffers were fired, including the controversial Researcher Dr. Stella Nyanzi, Prof. Nawangwe said; "Everybody must abide by the regulations of the University."
"There must be sanity within the University. No member of staff, not even me can go out to make statements about the university without authorization which endangers the image of the university," the VC added.
Dr. Nyanzi and her colleagues were fired for various reasons ranging from absconding from duty, and engaging in acts prejudicial to proper performance of official duties.
Comments
comments