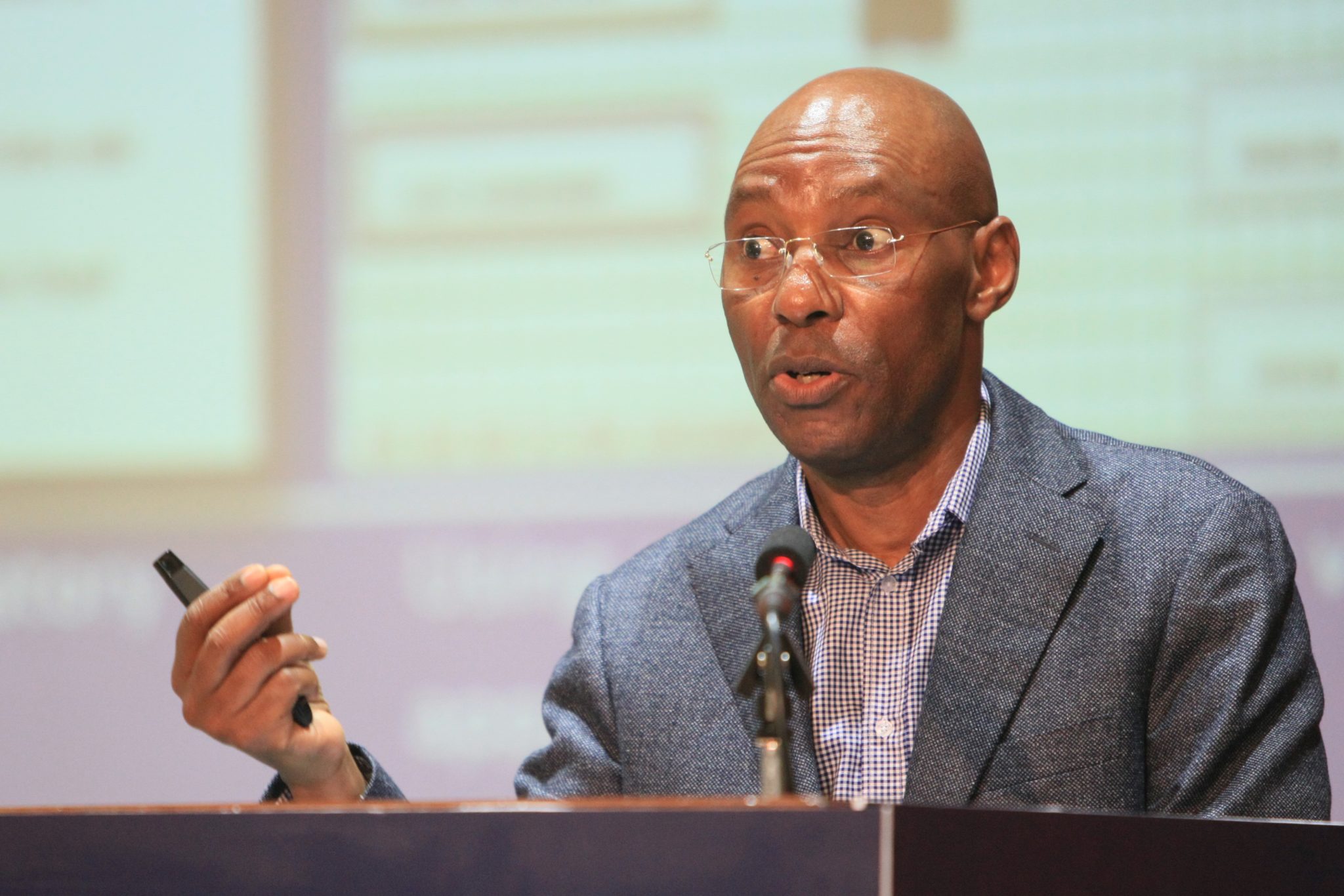 Communications regulator, the Uganda Communications Commission (UCC) has trashed reports spreading about stopping Bobi Wine's new song 'Tuliyambala Engule' from being played on radios and TV stations.
The reports which appeared on social media on Thursday evening suggested that UCC Executive Director Eng. Godfrey Mutabazi had issued a directive to all broadcasters against playing the song as well as people having it on their phones.
"Radios or TV stations that are going to play Bobi Wine's new song 'Tuliyambala Engule' are at risk. That song should not be played anywhere, it's treasonous and it disturbs the peace of the president," Media Vision Uganda (Facebook Page) quoted Eng. Mutabazi as having said.
"I even warn those who have it on their phones, we can track you and you'll be forced to answer some questions," the Facebook Page further quotes the UCC boss.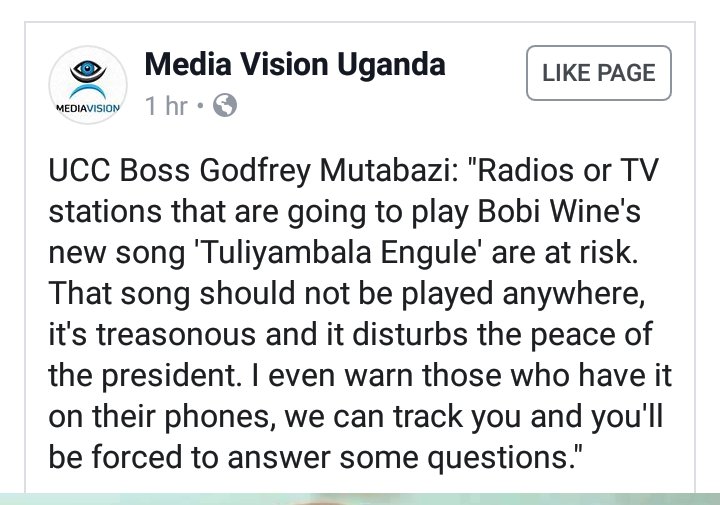 This would later spark uproar on social media with users abusing UCC and the person of Eng. Mutabazi.
But the Commission's publicist Pamela Ankunda faulted the social media reports.
"Not true," Ms. Ankunda said when asked about the legitimacy of the report.
Not true Paul.

— Pamela Ankunda (@Pamankunda) January 3, 2019
Tuliyambala Engule is Luganda phrase meaning "we'll wear the crown."
The song talks about the time after Uganda is "redeemed" from the current leadership of the National Resistance Movement, depicting Bobi Wine's People Power as the redeemer.
Top artistes; Irene Ntale, King Saha, Dr. Hilderman, Pastor Wilson Bugembe among others also feature in the song.
History
Over the past years, Bobi Wine's politically-laced songs have been reported as banned from being played on any radio or TV sections by the regulator.
In 2016, the singer claimed that UCC banned 'Dembe', one of his songs that called upon the public to keep peace during the election period and see that transition of power goes on smoothly.
The Commission would later however deny the allegations and brand them as false and untrue.
In 2017, rumours also spread around that another of the singer-cum-politician's songs "Freedom" had been banned but the reports panned out as false.
Following his election into parliament as the Kyadondo East legislator, in October 2017, Bobi Wine was shortly banned from performing on any music concert before he was allowed back.
He would later be frustrated as he tried to hold a concert in late 2018 before most of his upcountry shows were sabotaged and stopped by the Police. This was before he released the latest song.
Bobi Wine released the "Tuliyambala Engule" song on Monday January 1st 2019.
Comments
comments