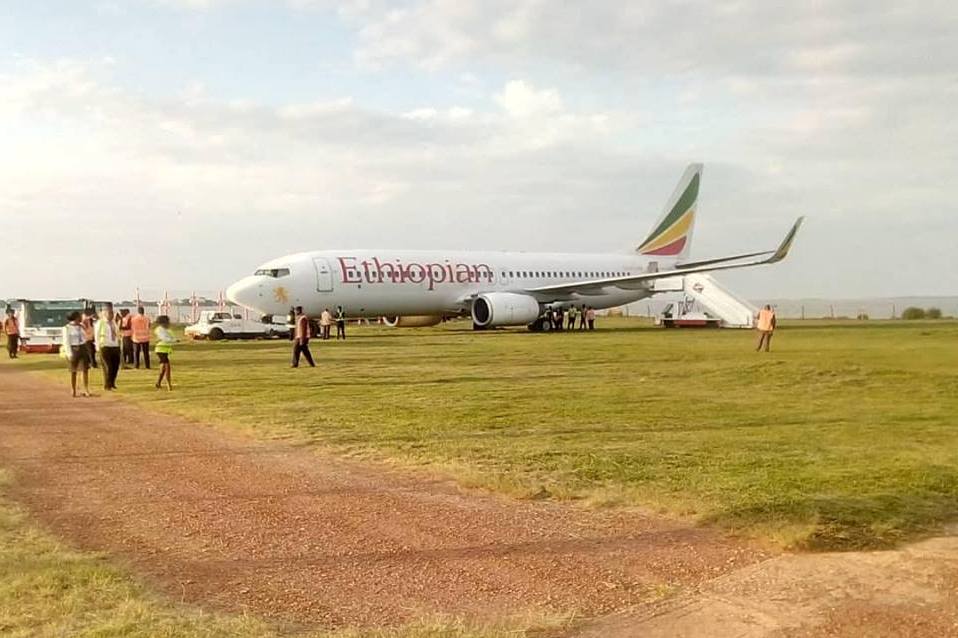 An aircraft belonging to Ethiopian Airlines crash landed at Entebbe Airport on Thursday morning, officials said.
The Ethiopian Airlines flight No. ET- 338, a Boeing 737-800 from Addis Ababa to Entebbbe over shot the runway on landing at around 12:41AM on Thursday, according to a statement from Civil Aviation Authority.
The statement adds that all the 137 passengers and crew on board disembarked safely.
The Authority says concerted efforts in liaison with Ethiopian Airline and other stakeholders are ongoing to ensure the removal of the aircraft from the runway end, and presumption of normal flight operations.
By publication time, Ethiopian Airlines was arranging an alternative flight  to complete the return flight and rebook the passengers, who were booked to travel from Entebbe to Addis Ababa.
Comments
comments