President Yoweri Museveni on Wednesday afternoon commissioned a Pilot Solar power park at Kabulasoke in Gomba District
This is the first of a portfolio of five solar power parks that the Xsabo group intends to set up.
Five solar projects of this nature are soon to be set up in Kasese, Lira, Mubende and Soroti to generate 150MW.
The President pointed out that for a country to attract such investments, there must be some crucial elements in place and cited peace and social infrastructure, among others, adding that these have been top priority for the Government of the National Resistance Movement.
"The Bible says that what you sow is what you reap. For investors to come to invest their money here, it shows that NRM has put something in place," he noted.
The 20 MW Kabulasoke project is the first in a portfolio of five solar power projects of Xsabo Group in various parts of Uganda that will generate over 150MW and a total investment volume of US$ 200 million that is equivalent to Shs.747 billion.
Speaking to residents, the President emphasised the need to focus more on improvement of household income.
"At the end of this function, you will go back to your homes and find your problems waiting for you. It would be good if you think about household income on top of these developments," he said.
President Museveni tasked all leaders to carry out household inspections with the aim of finding out what people do for income.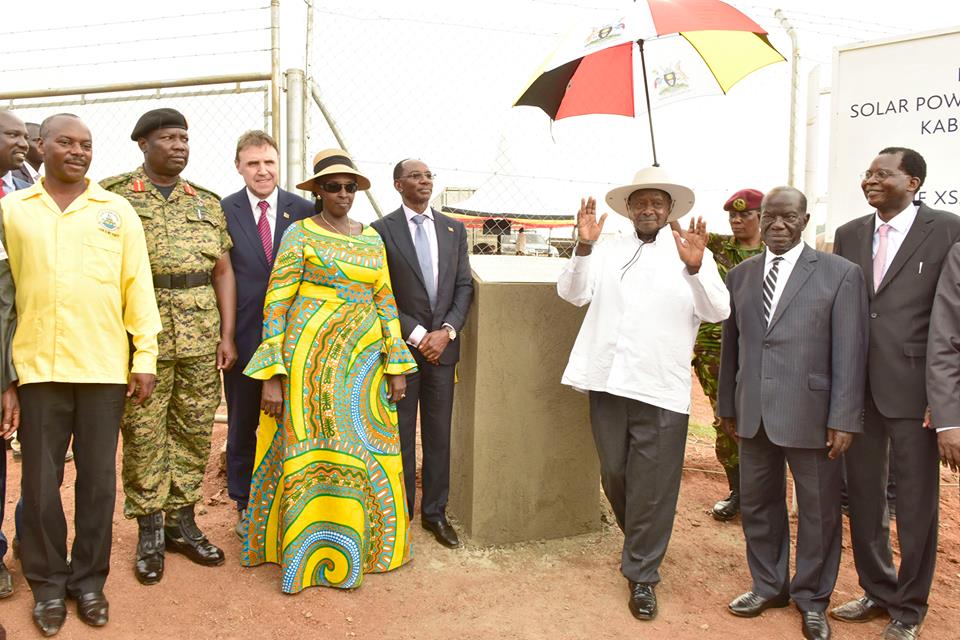 He also asked coordinators in the National Agriculture and Advisory Services (NAADS) in the Kabulasoke area to avail him the list of farmers supplied with seedlings for easy monitoring.
He asked the residents to use the newly tarmacked Maddu – Kabulasoke road to transport their produce on that route if they are to start benefiting from government development programmes.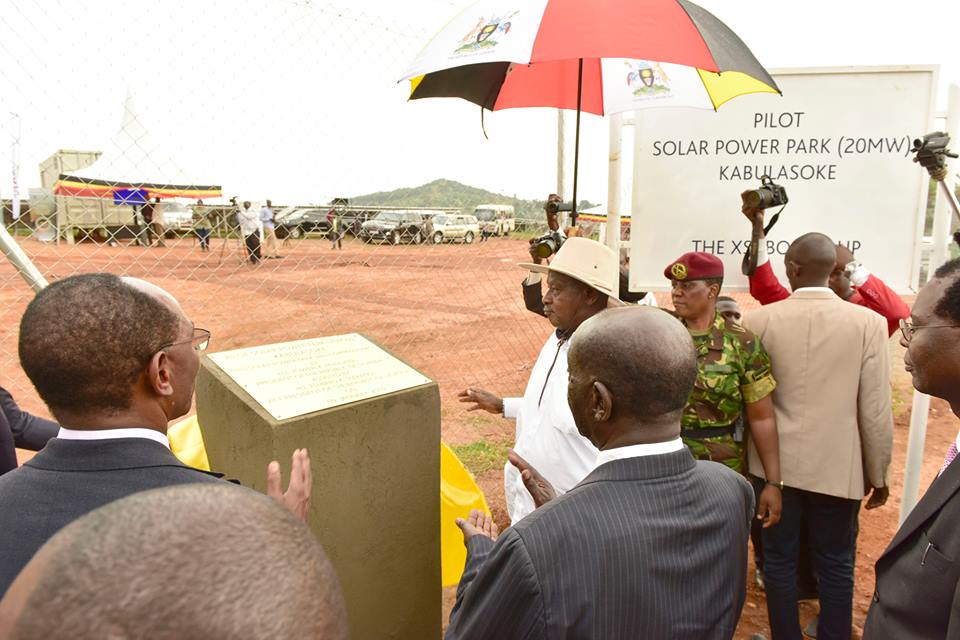 The President saluted Dr. David Alobo who is Director of Xsabo Group for investing in Uganda. He also lauded Vice President Edward Kiwanuka Ssekandi for leading the project.
Vice President Kiwanuka Ssekandi, on his part, said the project puts Uganda on a strategic level to participate in electricity distribution for all Ugandans.
He noted that Dr. Alobo's innovative feat is a response to President Museveni's call for patriotism. He, therefore, called on all Ugandans in the diaspora to emulate him for more projects.
Dr. David Alobo thanked the President for coming to witness that achievement saying it is a herald for the beginning. He said the NRM government has continuously put in place the right policy and infrastructure framework that has ensured Uganda remains an attractive investment destination.  He saluted the Vice President for the support.
Comments
comments