A total of 20 startups from the UAE and Africa participated in the first-ever Chamberthon in Kigali, Rwanda, where participants collaborated and developed a framework for Dubai Chamber of Commerce and Industry's Global Business Forum Mentorship programme, new cross-border mentorship programme.
Organised by Dubai Chamber, the Chamberthon was held during the Africa Tech Summit 2019. A total of 10 startups from the UAE were selected by the Chamber to participate in the Chamberthon, attend the Africa Tech Summit in Kigali, and join their African counterparts for a full day of interactive sessions.
Participants were divided into mixed teams of African and UAE entrepreneurs, representing many sectors and fields, including agriculture, healthcare, environment, fintech, climate change, social responsibility, construction, and customer experience among others.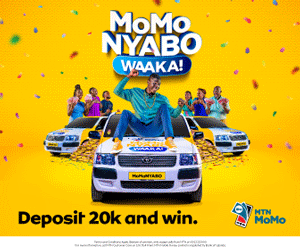 The startup teams developed and presented a wide variety of innovative and practical ideas that will be used to structure Dubai Chamber's Global Business Forum Mentorship Programme. The three-month mentorship programme aims to foster cross-border cooperation between startup communities by pairing startups with mentors who can provide them with valuable expertise, support and guidance.
Natalia Sycheva, Manager of Entrepreneurship for Dubai Chamber said: "We are very encouraged by the strong interest and participation in the Chamberthon which is a new concept and extension of the Global Business Forum, an important platform that Dubai Chamber leverages to foster economic cooperation and explore opportunities in promising markets around the world."
She added: "Today, startups and entrepreneurs are the drivers of innovation. With this in mind, Dubai Chamber is constantly scaling up its support to startups through new initiatives like the Chamberthon and GBF Mentorship Programme that engage entrepreneurs and provide them with the knowledge and tools they need to expand globally."
"The Chamberthon has given me an opportunity to exchange and brainstorm on innovative ideas with people from around Africa and UAE. This is a stepping stone for me to be able to broaden my reach with my startup and I believe that the GBF Mentorship Programme is a valuable initiative by the Dubai Chamber of Commerce and Industry," said Irasubiza Sadrah, whose startup, iTec, is looking to tackle climate change by developing an easy to use Agro-Condition System which will be implemented to create a controllable low-cost artificial climate Greenhouse.
After the winning Chamberthon ideas are chosen, a total of 10 startups from the UAE and Africa that make the final cut will be selected to participate in the GBF Mentorship Programme.
The holistic programme will provide many benefits beyond mentorship, including access to networking and Dubai Startup Hub services and support, as well as speaking and exhibiting opportunities at the 5th Global Business Forum on Africa in Dubai, taking place in November 2019.
Comments
comments