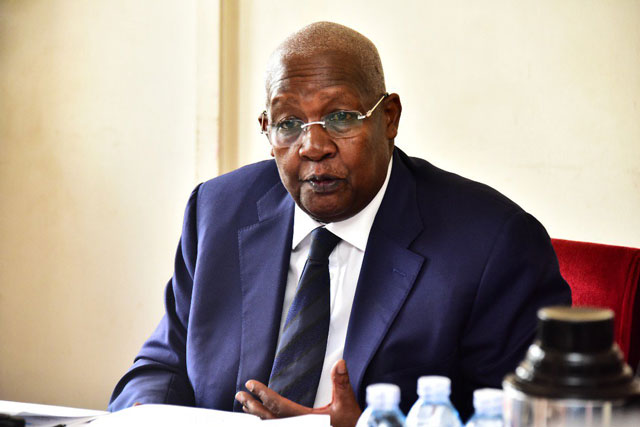 Government through the Foreign Affairs Ministry has termed Rwanda's allegations against Uganda as false. This follows the closure of the Uganda-Rwanda border at Gatuna for over a week.
The Rwandan government last week denied Ugandan cargo trucks from accessing Rwanda through three border posts and also warned their citizens from crossing to Uganda.
The closure has affected pedestrians, traders and students on both sides of the divide alike.
Rwandan Foreign Affairs Minister and government spokesperson Dr. Richard Sezibera said they had stopped their citizens from crossing to Uganda for their own (Rwandan citizens) safety.
Sezibera accused Uganda of detaining, torture, harassment and deportation of Rwandan Nationals without consular access.
"Rwandans have been illegally incarcerated, tortured for reasons we don't understand. We've people who have been incarcerated since 2017 and denied consular access. These are issues that have been discussed for over two years. We haven't received satisfactory answers from Uganda," he told journalists in Kigali.
Sezibera also accused Uganda of supporting the Democratic Forces for the Liberation of Rwanda, a rebel group sheltering in neighboring Democratic Republic of Congo that goes by the French acronym FDLR, made up of some of the fighters that carried out the genocide in 1994.
In an official statement issued by Foreign Affairs minister Sam Kuteesa, the Ugandan government denied Rwanda's accusations.
Minister Kutesa's statement addressed three main issues; hosting rebels; the arrest, torture and harassment of Rwandans; and restricting of business with Rwanda.
The minister said; "Rwanda is a brotherly country and Uganda remains ready to address any issues in order to strengthen our bilateral relations and cooperation.
Read Foreign Affairs Minister Sam Kuteesa's full statement: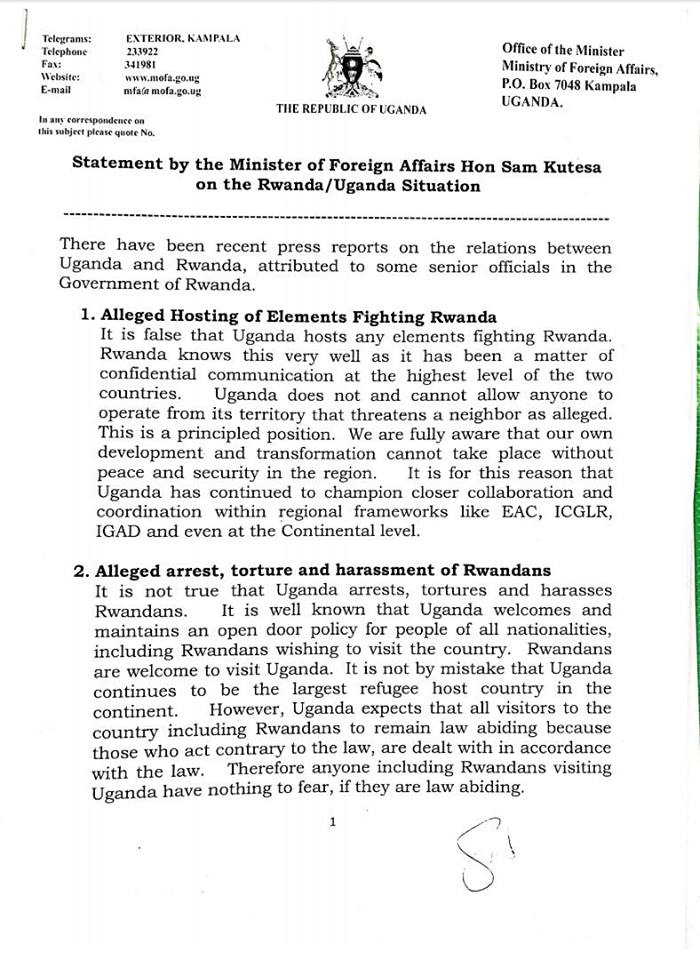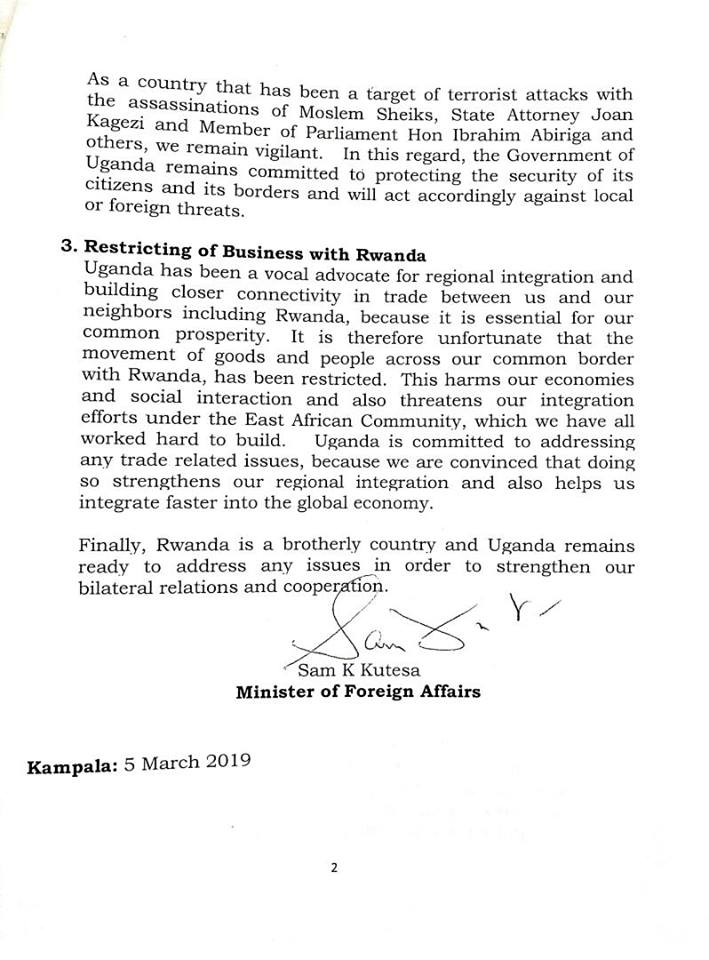 Comments
comments