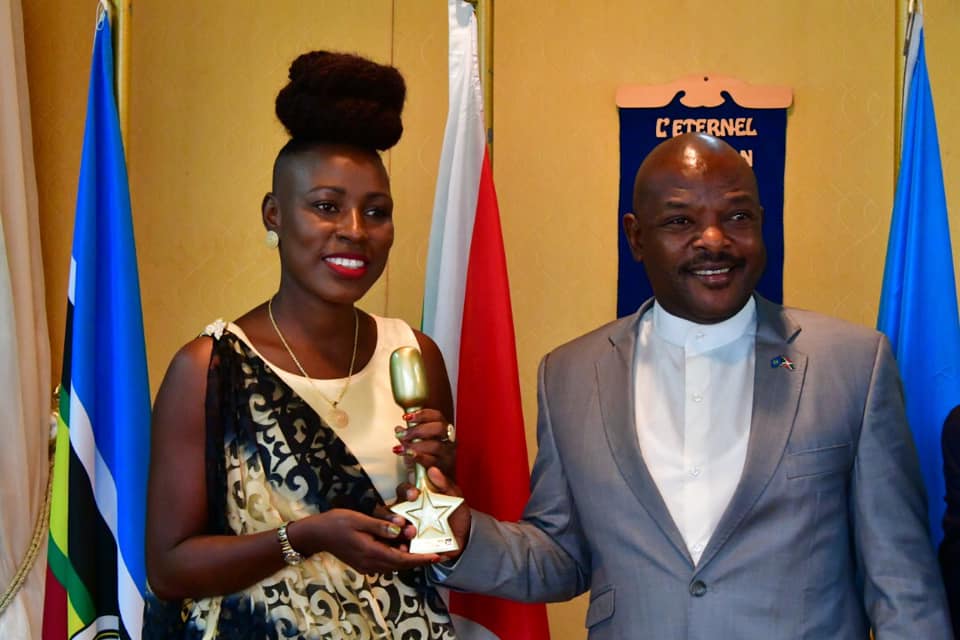 Burundian singer Natacha La Boss was given a heroes welcome when she returned home after winning a HiPipo Award in Uganda.
Natacha La Boss won the award for 'Africa Fans Favorite Fresh Talent' at the 2019 HiPipo Music Awards held on March 16th, 2019 at the Kampala Serena hotel in Uganda.
Hundreds turned out to welcome the singer who successfully beat off stiff competition from Yovi (Nigeria), King Monada (South Africa), Joyce Blessing (Ghana), Shekhinah (South Africa), Mankind (Kenya) and Mbosso (Tanzania) with whom she was nominated in the category.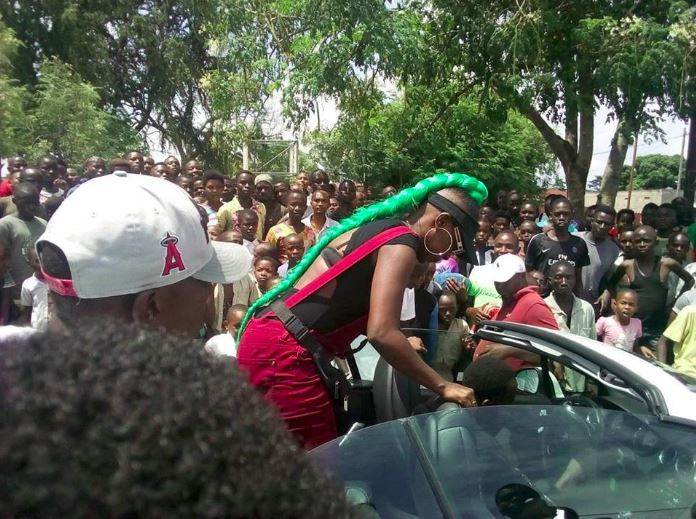 Natacha would later be hosted by Burundian President Pierre Nkurunziza at State House Bujumbura.
During their meeting, President Nkurunziza applauded Natacha for representing Burundi very well.
"I would like to thank his Excellency the President of the republic of Burundi for the warm welcome. His excellency encouraged us and was thankful for the honor we gave to our beautiful country Burundi during Hipipo Music Awards," Natacha La Boss said after meeting President Nkurunziza.
"We promised him to continue working hard in order to represent well our country Burundi so that our country Burundi remains with the very good image it always has," she added.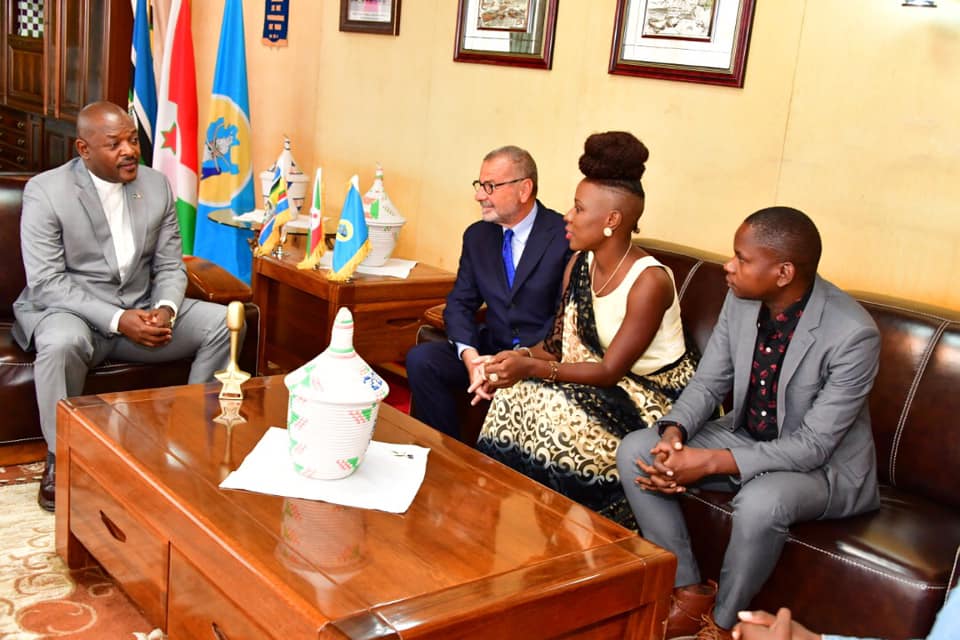 In Burundi, Natacha La Boss is popular for her songs like "Abarundikazi", "Mubibona Gute", "Roho Yangu" and "Kuja" among others.
ALSO READ: HiPipo Music Awards 2019: Full List of Winners
Comments
comments