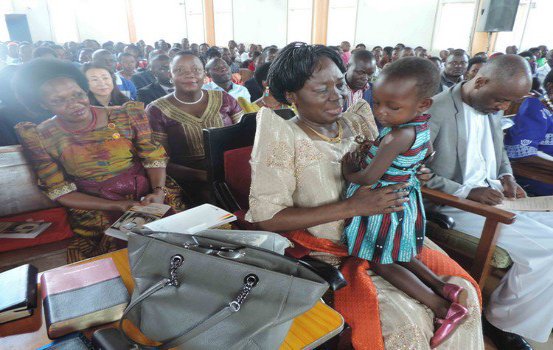 Leaders in the Busoga sub region are opposed to the President's proposals in the Sugar Bill, 2019 that he returned to parliament for reconsideration.
President Museveni returned the bill calling for zoning. He said that the bill in did not address the concerns of the established big millers, noting that allowing small producers would distort the sugar industry.
Zoning is the allocation of specific area of sugar cane production to a specific miller. Legislators removed the section on zoning from the original Bill which had provided for a radius of 25 kilometres within which a new miller would not be licensed.
Legislators were set to debate the Bill last week, but it was deferred following a request by Government to carry out more consultations.
Busoga leaders have now called for fairness in handling of the Bill, saying that sugar cane growing is one a major economic activity in the region.
Religious  cultural and political leaders voiced their concerns during the thanksgiving service for the Speaker of Parliament, Rebecca Kadaga on 05 May 2019 at Christ's Cathedral in Bugembe, Jinja.
The Bishop of Busoga diocese, Rt Rev Paul Naimanyhe cautioned President Museveni against getting involved in the Sugar Bill, saying that he should leave the legislators to do their work.
"MPs should avoid politicking while handling the Sugar Bill. Sugar cane growing is very important for Basoga," added Naimanyhe.
The Prime Minister of Busoga, Joseph Muvawala Nsekere cautioned MPs against making laws which do not favour their people. He said that the Sugar Bill should reflect the interests of the majority.
"There is no need of setting terms and conditions in the Bill which are against your own people," said Muvawala.
The Minister for Presidency, Hon Esther Mbayo gave an assurance that President Museveni is willing to consult them on the contentious issues before the Bill becomes law.
"President Museveni will come and meet the people of Busoga over this issue. He is concerned about how the bill will affect Busoga," said Mbayo.
Kadaga said that Busoga should be given an opportunity to maximize the benefits of sugar cane growing.
"Other regions are reaping from growing particular food crops without any interference; the same should be the case with sugar cane growing in Busoga," said Kadaga.
She welcomed the idea of consultations but emphasized that the President should avoid giving lectures but seek the opinions of the locals so as to reach an amicable solution.
She also thanked the Busoga leaders for organizing a thanksgiving service and leading prayers for her recovery.  She said she was touched by the concern showed by Ugandans over her health.
Comments
comments