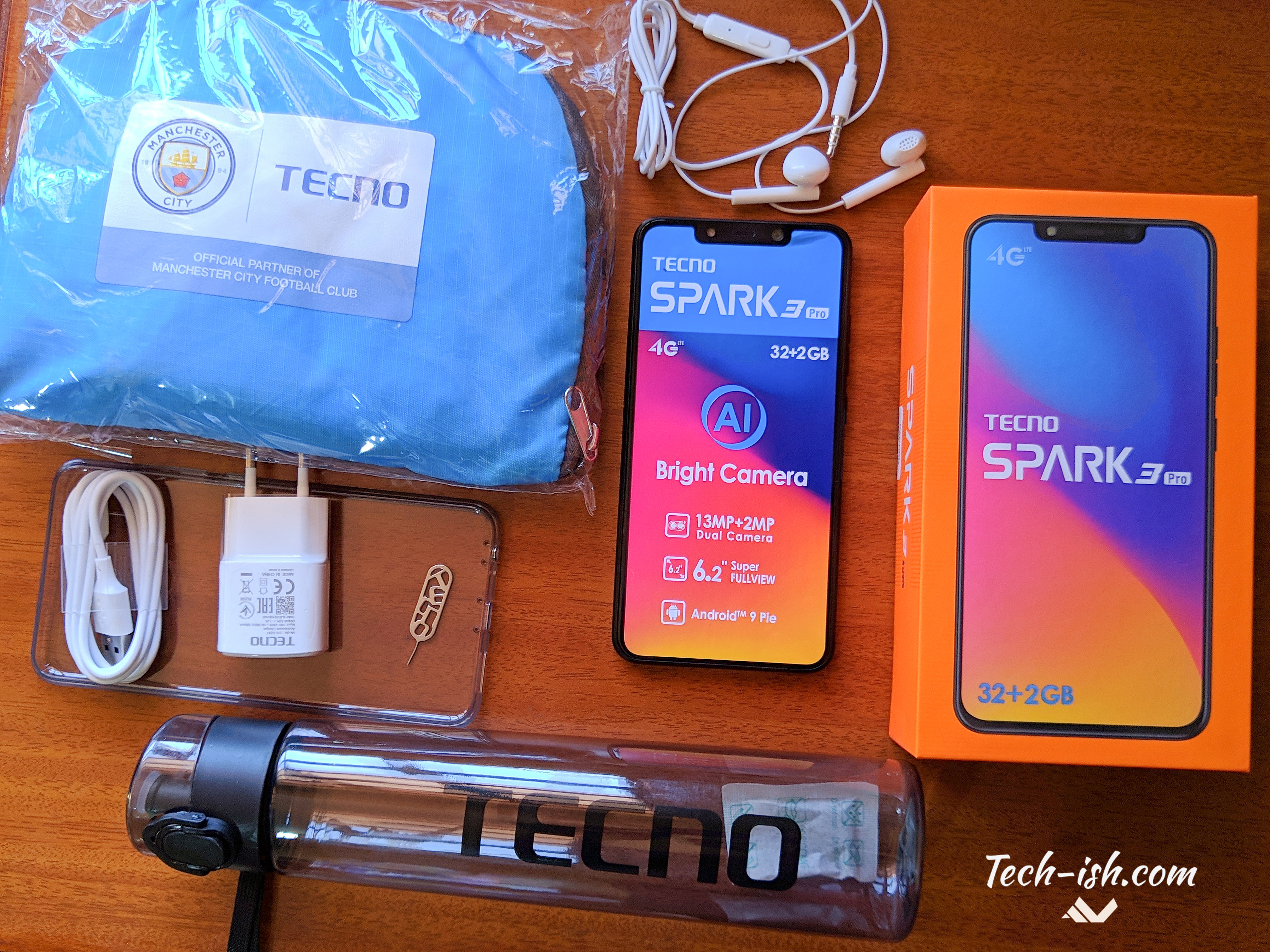 Mobile phone brand TECNO Mobile has Monday ushered in a new dawn into the smartphone ecosystem with the release of a new camera-centric smartphone series – SPARK 3 and SPARK 3 Pro.
As one of the most remarkable devices to "light up" your photos, the newly released devices have been upgraded by AI technology to furthermore advanced camera features.
The SPARK 3 is the third installment from the SPARK series, and as expected, the device embodies the impeccability of the smartphone brand while offering a sweet price but delivers optimum value.
Gladys Liu the Marketing Manager recapped; "We are proud to announce the release of TECNO SPARK 3 series. Equipped with the latest AI technology, the success of SPARK 3 is predicted to surpass that of its predecessors. SPARK 3 takes photography to a whole new level as it's a by-product of rigorous research of massive human faces. Come and try SPARK 3, the AI Beauty Mode will blow your mind."
Spark 3 series has tremendous specifications and benefits that guarantee customers a seamless and unmatched experience on their phone but also prove the value for money. Below are the specifications in details.
AI Bright Camera
The SPARK 3 camera comes equipped with AI technologies and high configuration for brighter photos that results in high quality, bright and smooth pictures.
Skin —— SPARK 3 can recognized different face features and tones and give the most suitable level of "re-touch" and "lighting" automatically to your photos, which including skin polish, dispel freckle, remove acne, remove pouch and black rim of the eye…
3D Face Fine-tuning —— SPARK 3 AI camera can cover 18 face dimensions to enable 3D face fine-tuning. Also help to enhance hair contrast and color saturation, highlight your forehead, nose, lips. It even smartly increases the eyelids to both left and right to extend the eye liner, you can get the beautiful photo just in one second without having make-up.
Mix Flash 2.0 —— TECNO SPARK series always with ultra-bright front flash. The SPARK 3 comes with an 8MP front camera, F2.0 large aperture, 4P lens, 78° selfie angle and adjustable front flash, adding the front flash and brighter screen, SPARK 3 is sure to give the best experience while taking photos, doing video chat, playing games and watching videos.
Smart Voice Assistant
TECNO SPARK 3 equipped a smart voice assistant. If you enable this function, your SPARK 3 can broadcast your messages, important news, your appointment on your agenda, your reminder. Especially when someone calls you when you are driving, the "driving mode" could be turned on to automatically text back to inform the other side that you are driving and will send feedback soon.
Make Your Privacy Invisible
TECNO SPARK 3 has a special feature to protect consumers' privacy. You can set up your personal APP (for example, Tinder) "invisible" from your mobile phone desktop, so you will be the only person who knows where your private APP are.
The SPARK 3 (16GB RAM + 2GB ROM version) runs on HiOS 5.0 and the Android 9.0 Pie. Also, the device comes with the MTK 6761 processor and a 2.0GHz more powerful CPU that gives a more enjoyable experience when interacting with the device, coupled with a memory capacity of 16GB RAM + 2GB ROM that provides adequate storage space for users. (SPARK 3's 16GM RAM + 1GB ROM version still run on Android O Go system)The design of the SPARK 3 gives off a classy and trendy appearance. With a reduced visual thickness of 5.75mm, along with a composite back glass plate, the SPARK 3 is noticeably thinner and easier to grip. The model will be presented in four stylish colors – Midnight Black, Champagne Gold, Bordeaux Red and Aqua Blue.
TECNO SPARK 3 series will appear on the market starting today 6th May in all our shops countrywide and will be priced at RRP UGX 429,000 for Spark 3 and RRP UGX 489,000 for Spark 3 Pro.
We are also extending the warranty policy on feature mobile phones from 12+1 months to 24 months.  This new warranty policy will be applicable to the upcoming new feature phone models including TECNO T454,T351, T466, T372, T402, T301, T474, T313.
"Good service and customer satisfaction are one of our ongoing philosophy and we pride in this.  The extension of our warranty on feature phones is to enhance the quality of TECNO products and better service to our customers. We also want to announce, that we now have over 5 Carlcare service centers all over the country i.e. in Kampala, Lira, Arua. Mbale, and Mbarara." Concluded Gladys.
Comments
comments