Evoke night, an experience magazine of art forms like spoken word, live band, live DJ among others returns next Friday 31st May starting 7pm at the MTN warehouse at only 20k.
If you have ventured to one of the monthly Evoke Nights since its inception in 2017, you have definitely grown a profound respect and love for the art of spoken word. A round of artists have graced the stage with melodic words and ground-breaking perceptions on daily issues.
Who is Laker?
Laker is one of Evoke's most appreciated artists. Her poetry is the kind your mama warned you about. She's an assertive feminist and her opinions never go to waste once a mic is placed in front of her. Her style is a sensual out pour of femininity, love and sex. She has truly changed the general stereotype that poetry can be boring and only enjoyed by a few.
For this season of Evoke; together with its headline sponsor Club, she did an enchanting piece on the popularly acclaimed TV show Game of thrones, whilst the Evoke band playing the show's theme song. Fans cheered her on in awe and those that were presented with unexpected spoilers had their jaws dropping to the floor.
She has also performed at; Ibua lounge at the roof club opposite endiro coffee, a son for a daughter which a katochi poetry/play production at National theatre, Ntebeza poetry night hosted by Anne kansiime at Kubbys bar in Naalya, Ladu poetry slam and many other gigs.
Laker continues to out do herself with her performances and serves as a point of reference for the spoken word artists participating in the Evoke Episode two competions.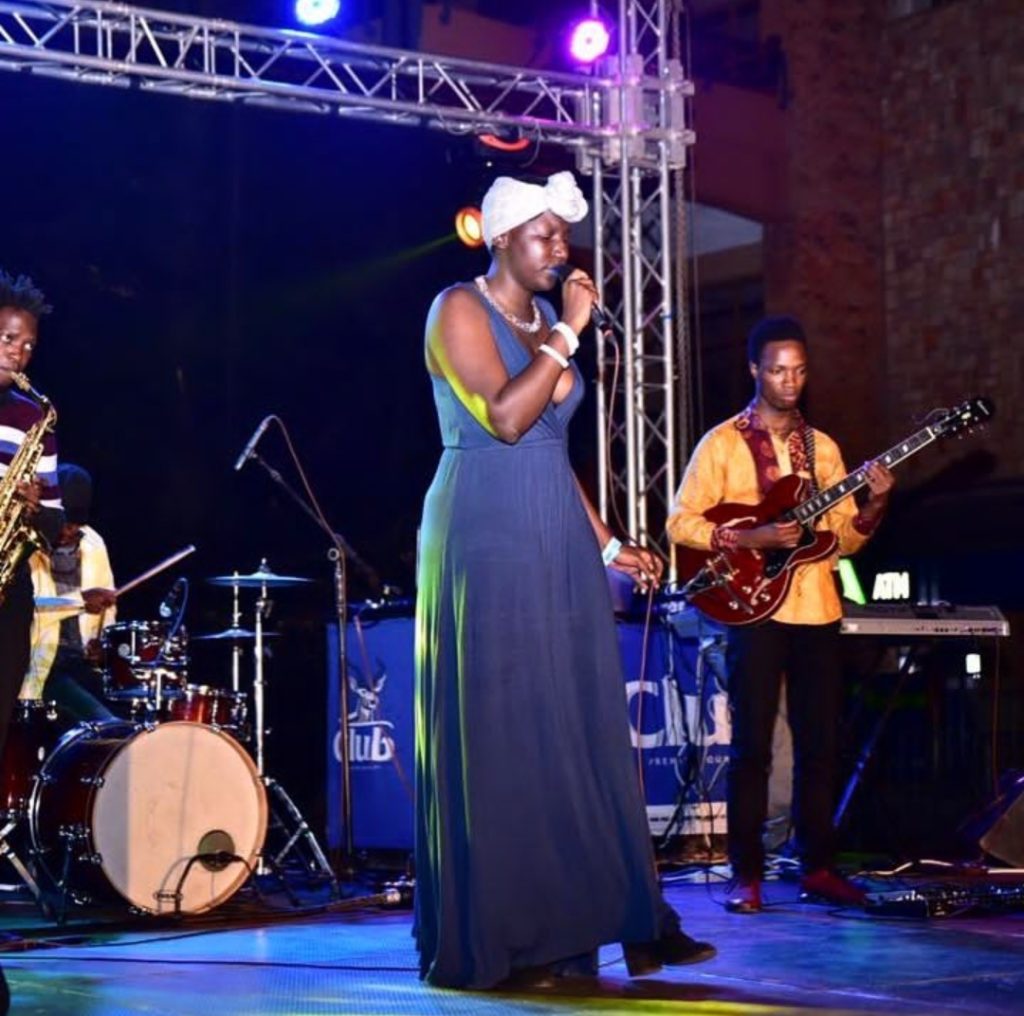 Laker during her performance at the recently concluded Evoke Night
Comments
comments