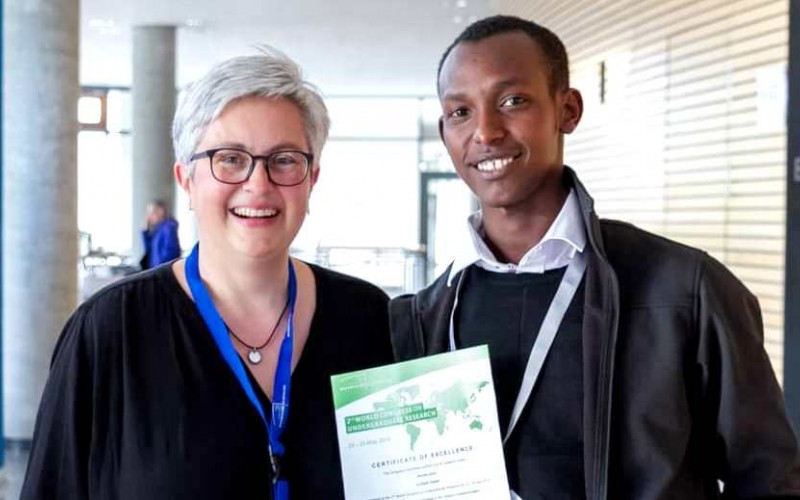 Mr. Gatale Elijah who graduated with the Bachelor of Science of Computer Science during the second session of the 69th Graduation Ceremony of Makerere University has emerged as the only African winner at the recently concluded World Congress on Undergraduate Research 2019.
The Second Edition of the World CUR was held from 23rd to 25th May 2019 at the Carl von Ossietzky University of Oldenburg, Germany.
The aim of the Congress is to bring together the world's best undergraduate research and to work on some of the most significant challenges the global community is facing today.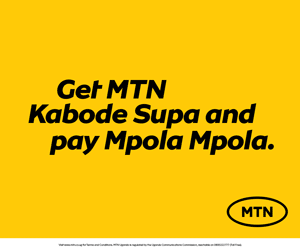 The World CUR 2019 featured six theme-based awards in the categories of; Environment, Global Health, Economy, Communication, Politics and The World We Create.
Mr. Gatale's research project "Shuttle Alert" which addressed challenges that Makerere University students who reside in hostels face in their daily commute to the Main Campus won top honours in the Communication category. He received a manually crafted trophy and an official certificate.
His undergraduate project "Shuttle Alert" was supervised by Dr. Marriette Katarahweire of the Department of Computer Science, College of Computing and Information Sciences (CoCIS). The Department is headed by Dr. Engineer Bainomugisha whose AirQo Project won a US$1.3million Google AI Impact Grant in May 2019.
Other winners were:
For the research theme "Environment": Kamilia Zubir and Asma Ahmed (Qatar University, Qatar) with the oral presentation "Antibacterial Activity of New Sponge Species Isolated from the Qatari Marine Zone".
For the research theme "Health": Feres José Marón, et. Al (Universidad Nacional de Cuyo, Argentina) with the oral presentation "Nanoformulated Anadamide Decreases Blood Pressure, Neuroinflammatory and Oxidative Markers in a Rat Model of Hypertensive Disease".
For the research theme "Economy": Anna-Lena Mauz, Joshua Senne, Maximilian Schambeck (University of Hohenheim, Germany) with the oral presentation "Earth's Treasures".
For the research theme "Politics": Jamie Wise, Hollie Nyseth Brehm (Ohio State University, USA) with the poster presentation "Forgiveness after the Genocide in Rwanda: What Religious Narratives Reveal About Agency".
For the research theme "Create": Saakshi Thukral, Katherine E. Savell (University of Alabama at Birmingham, US) with the poster presentation "Blunting Drug Related Gene Expression Changes Using a CRISPR/dCas9 Strategy".
According to the Congress website, the prizes "have a fair value that encourages the individual development for subsequent research projects."
Comments
comments