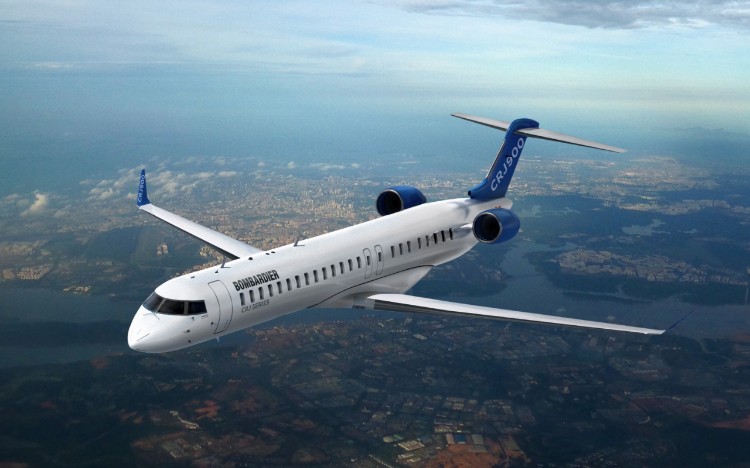 Bombardier has given up on commercial aviation, selling its regional jet business to Mitsubishi Heavy Industries (MHVYF) for $550 million in cash.
The sale marks the end of an era for Montreal-based Bombardier, which has been forced to admit defeat in the face of heavy competition from the industry's entrenched duopoly, Boeing(BA) and Airbus (EADSY).
Bombardier (BDRAF) CEO Alain Bellemare said the deal "represents the completion of Bombardier's aerospace transformation." The company will now focus on trains and private planes.
The retreat comes less than two years after European aerospace group Airbus took control of Bombardier's C Series, which made planes with up to 130 seats. That jet is now called the Airbus A220.
Boeing and Airbus dominate aviation, protected from new competitors by the huge capital expense required to develop and build commercial planes. Dominating the aerospace engineering space is no easy feat, yet the big names in the industry do not back down and continue innovating to keep their position steady.
Brazil's Embraer, which like Bombardier sought to compete in the market for smaller jets, was forced to form a joint venture with Boeing in 2018.
Japan's Mitsubishi is one of the few companies that still aspire to compete with the duopoly. The Commercial Aircraft Corporation of China, or Comac, is another.
The Mitsubishi Regional Jet program has suffered from years of delays, and there are questions over demand for the aircraft. The plane's branding was updated at last week's Paris Air Show: It's now called the Spacejet.
Bombardier said it would continue to assemble regional jets on behalf of Mitsubishi until an order backlog is cleared. Production near Montreal is expected to stop in the second half of next year.
(Report: CNN)
Comments
comments