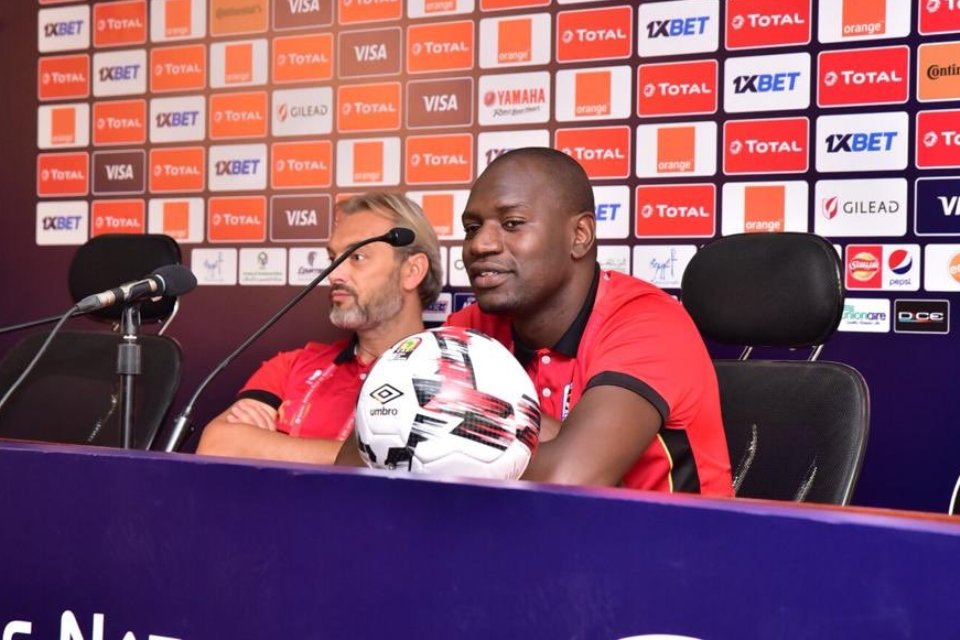 Uganda Cranes head coach Sebastien Desabre and team captain Denis Onyango have expressed confidence and readiness to face Senegal in the 2019 Africa Cup of Nations (AFCON) Round of 16 game that will kick off at 10 PM (EAT) on Friday (5th July, 2019).
Desabre and Onyango were addressing the media during the official pre-match press conference held at the Cairo International Stadium on Thursday.
The duo expressed their views about the match, shared their expectations and as well, proved the readiness to battle Senegal.
"We are focused to come strongly against Senegal. Like we played against DR Congo and Egypt, the team is coherent and positive. All the players are set as continue to assess those with slight knocks in the last training session," Cranes head coach Sebastien Desabre said
"Whatever happened in the previous three matches is behind us now and is history. Our attention is for the Senegal game. Even concerns for the past two days with the players are in-house and we dealt with amicably," he added.
It will be remembered that Uganda Cranes team on Tuesday went strike in Cairo, Egypt where the players declined to show up for a planned training session over unpaid allowances.
The team would later on Wednesday evening call off their strike and agree to show up for training ahead of their Round of 16 game against Senegal.
This was after the a closed door meeting between officials from the Federation of Uganda Football Association (FUFA) and some of the players of the Uganda Cranes team.
In the Wednesday evening meeting, it was resolved that each player will get $6000 in allowances for progressing to the Round of 16.
On his part, Cranes captain Dennis Onyango affirmed that the team is prepared and not afraid to take on Senegal.
"Uganda Cranes is not afraid of anyone. We shall enjoy the moment and take on Senegal.  The most important thing is the game ahead of us. What happened before, we call it past. We have re-opened the engine once again," Onyango said.
Comments
comments