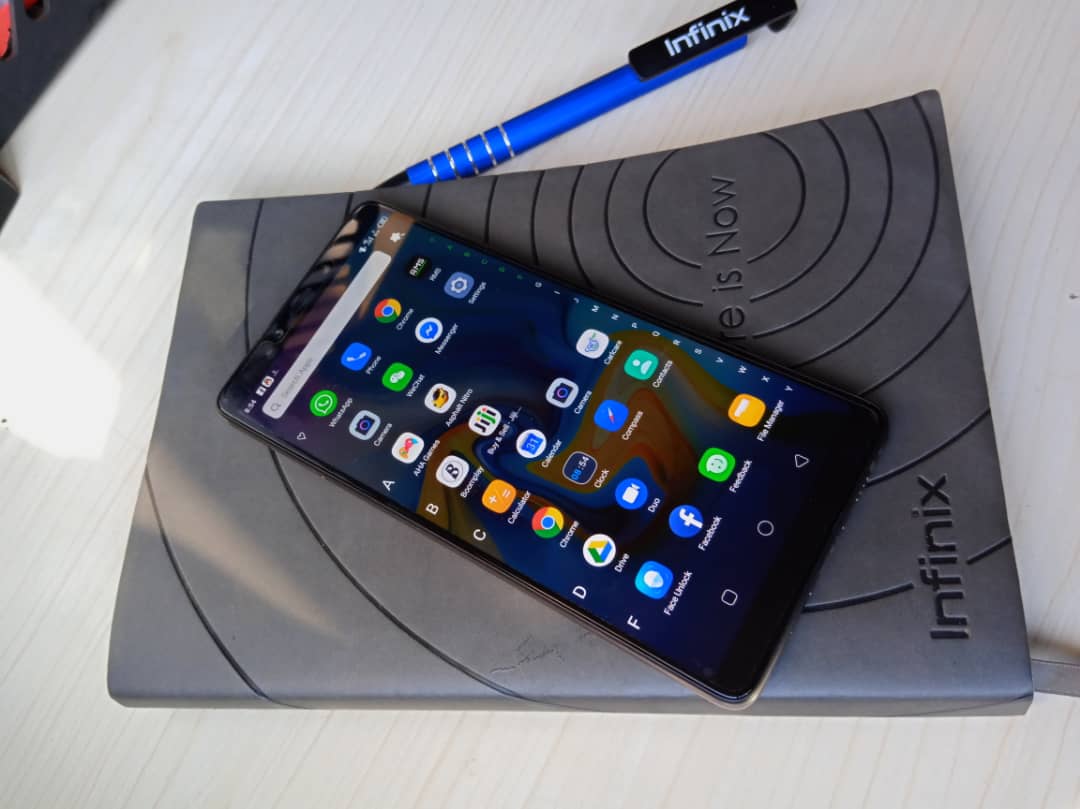 Infinix Mobility has unveiled their latest device in the Note smartphone series, the Infinix Note 6 to the Ugandan market promising to deliver high user experience at an unbeatable price.
The 6-inch smartphone which succeeds the note 5 (Launched in June 2018) was unveiled at an event held Monday morning in the Capital Kampala.
The Note 6 is built to support Augmented Reality (AR), an interactive experience of a real-world environment where the objects that reside in the real-world are enhanced by computer-generated perceptual information.
It supports AR Core, AR Measure and Quick Note.
According to Gladys Liu, the Infinix Uganda Marketing Manager, the Note 6 brings high technology to all Ugandans at an affordable price.
"We are moving from being just a smartphone company to bringing the high technology to everyone at affordable prices and the pretty cool NOTE6 is the beginning of greater innovation."
"The Note6 may not only be a phone with the AR core but is a device below One million shillings with such great features for everyone." Marketing Manager, Ms. Gladys Liu said.
It comes in three colors; Black, Blue and Rose Gold with an upgraded X-Pen.
The device comes with a 6-Inch AMOLED Full view display. Runs on Android 9 Pie, supported by a MediaTek P35 Octa-core processor paired with a 4GB RAM, 64GB internal storage, and a non-removable 4,000mAh battery, claimed to last 3-days on a single charge.
Image optics and video, the Note 6 comes with a triple rear camera sensors — 16MP primary, 8MP wide and 2MP deep sensors. The front facing camera comes with a 16MP sensor, claimed to perform well even in low-light settings. In terms of videos, the cameras can shoot up to 1080p.
Connectivity, the Note 6 supports, Wi-Fi, BlueTooth 4.0, 3.5 standard earphone jack, microUSB 5 pin connector, GPS, among others.
The Tower Post will be acquiring a review piece to perform a full unboxing to discover what the device packaging has on the inside and discuss first impressions of the device.
Until then, the device is available in all retail shops countrywide at a price of Shs. 750,000.
Comments
comments