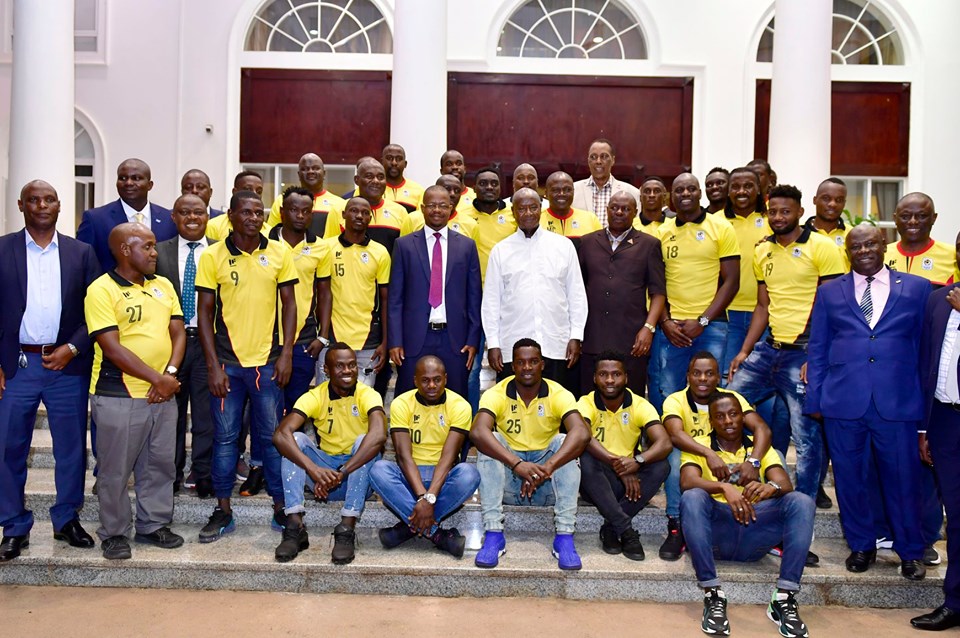 President Yoweri Museveni has pledged to give $1M (about Shs 3.7 billion) to National Football Team Uganda Cranes, who just returned from the 2019 Africa Cup of Nations (AFCON) tournament in Egypt..
Museveni made the pledge while hosting the Uganda Cranes at State House Entebbe on Monday evening.
Uganda for the first time since 1978 reached the knockout stage.
"I'm very happy that the Cranes went up to the last 16. I know we will perform better next time. I will organise 1m dollars with the government to distribute it among the players and officials. Of course, the officials will not get as much as the players," Museveni said.
The Cranes lost 1-0 to Senegal in Round of 16 in a match played at the Cairo International Stadium on Friday.
The President however, commended the team for their good effort in the tournament.
"Although we didn't win all our fixtures, we made a good effort and achieved some reasonable success. I don't know how Senegal got that goal. I see our players are all fit young people. All they need is more stamina," he said.
Uganda Cranes beat the Democratic Republic of Congo 2-0 before settling for a 1-all draw against Zimbabwe. The team went on to fall 2-0 to hosts in the last Group A match to finish second in the group and made it the 16th round.
Before the game against Senegal, the players staged a sit-down strike over pay. FUFA later announced that they will reward every player with US$6,000 (Shs22 million) for qualifying for the Round of 16.
Comments
comments