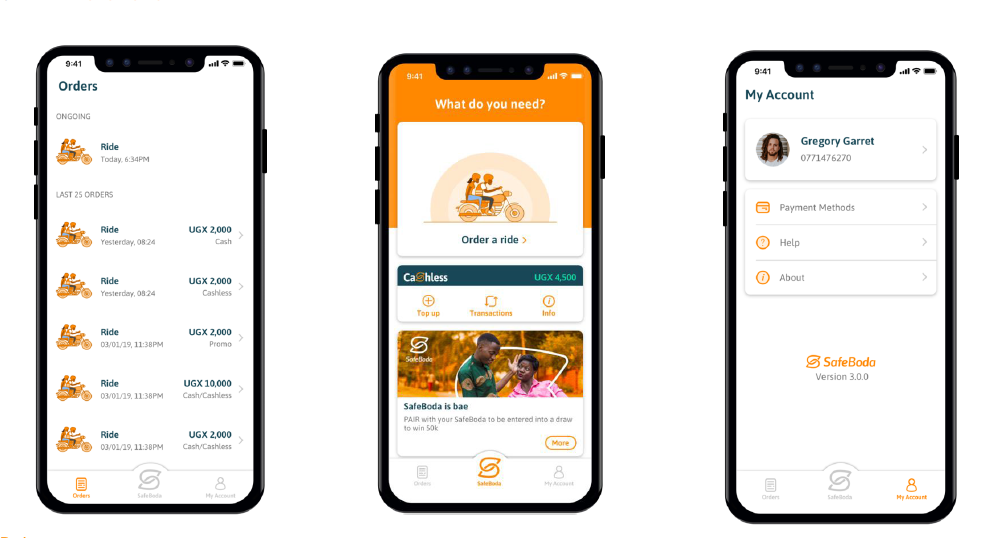 When I was contacted in mid-May to be among the beta testers of the new Safeboda App, I accepted at the first mention, without any hesitation.
This I did because I was excited about a Ugandan-born startup which I saw from the start taking new strides and now making advances.
"This is great!" I thought to myself after an afternoon phone call with one of the company's executives who had contacted me.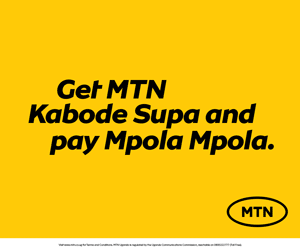 He said they would send me a testflight link that would enable me get access to the test version of the app and credit my account so I can ride cashless for the entire test period.
That was good news.
On the morning of Thursday May 18th, I received an email with the link and off I started my testing journey. My first ride was from Shell Bugolobi to Kira town.
Testing Period
During the testing period, I was so excited about the new design of the app with my key pointer being the fact that when the driver starts a trip, you don't get locked out like it had been previously.
The app would allow you to top up your cashless while already on trip which according to me was awesome and praise worthy.
There are a couple of other amazing features that they added and had it not been for the mountain of issues that have been sighted, it would be safe to pat their shoulders and tell them well done.
Enter Nightmares.
During my testing period, I realized there were a few bugs within the app but owing to the fact that it hadn't been rolled out fully, I reserved the feedback to share it at the end of my test period.
The App would freeze when I tried to order a ride and this would go on even if I restarted my device.
At first, I wanted to blame my phone but remembered the previous version of the app was running even better on devices with lower specifications than my current.
The App would sometimes fail to end the trip on my phone despite the trip having ended on the driver's phone. This happened to me twice but I didn't mind, after all the trips were free of charge.
After a week of testing, the app was rolled out to all the users. This was the genesis of a new era of bugs and issues with the app which had been hyped by some influencers online.
Complaints from the public
While I thought I had seen it all with the issues I faced during the test period of the new Safeboda App, it hit me that I hadn't seen it all when I started to read about what other users were facing.
In a period of less than a week after launch, what had been perceived as an upgrade was named a downgrade by most users through social media.
The bad experiences which were shared by users online were evidence that the app was probably not ready for release or it was overwhelmed by the numbers.
Users complained of the app being "extremely slow", hanging and freezing during use among many other issues.
A section of social media users started calling on Safeboda to bring back the old app instead because the new one was frustrating them.
"I'd like to add my voice to that of the people who do not like the new Safeboda app update. We want our old app back," wrote Benjamin Atum an ardent social media user and proprietor of UG Gospel Life.
"Hi SafeBoda, I have had a bad experience today with this new app update. Extremely slow and keeps hanging. How do I rollback the changes?" asked Derrick Kwitonda a Digital Media Practitioner working with Airtel Uganda.
"Dear SafeBoda! You guys should correct the location Ish with your new app? I'm tired of responses like "Location not found," another user wrote on Twitter.
While others called upon the company to act and make changes in the app, other users were so bitter that they either encouraged their peers to delete the App, refrain from updating or switch to other apps.
But despite the cries by users online, the App doesn't seem to have changed, over a month since launch and users continue to face the same issues although they have decided to keep quiet and suffer in silence.
Currently, Uganda has over five ride hailing apps, most of which have the boda boda service. That nonetheless, Safeboda is still the leading Boda hailing app.
This leaves users limited options since Safeboda is the readily available option yet it continues to have issues that cause headache to the ordinary Ugandan.
Comments
comments