Fast-rising Ugandan singer John Blaq and legendary deejay DJ Shiru put up stunning performances at the opening ceremony of the NSSF KAVC international tournament on Friday,  2nd August2019 at the Lugogo Hockey Grounds in Kampala.
The "Obubaddi" star performed all his hit songs such as "Tukwatagane", "Makanika" and "Do Dat" among others that cheered up the crowd.
Fans had the most satisfying opportunity of taking selfies with John blaq during his performance.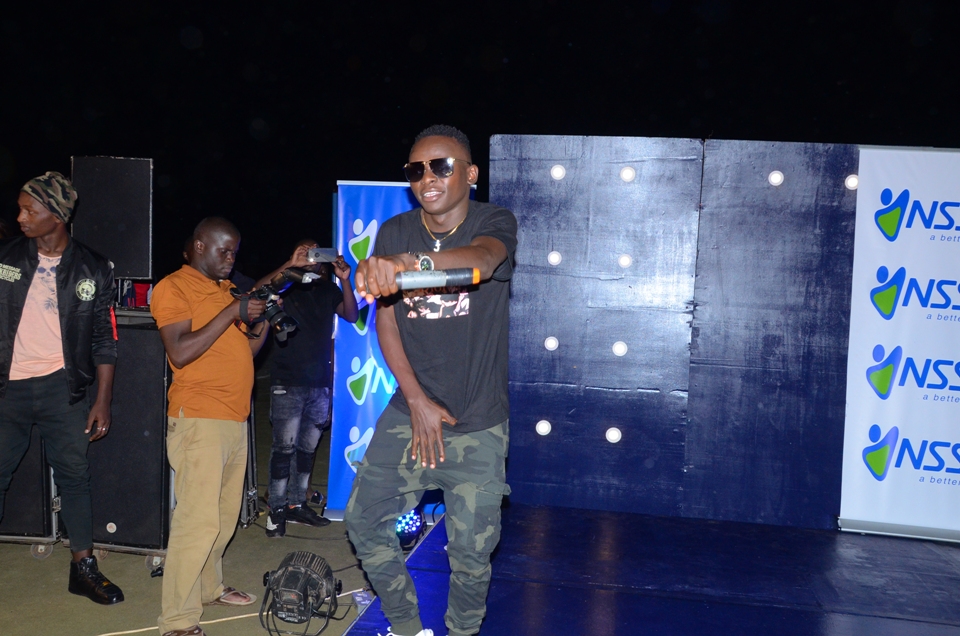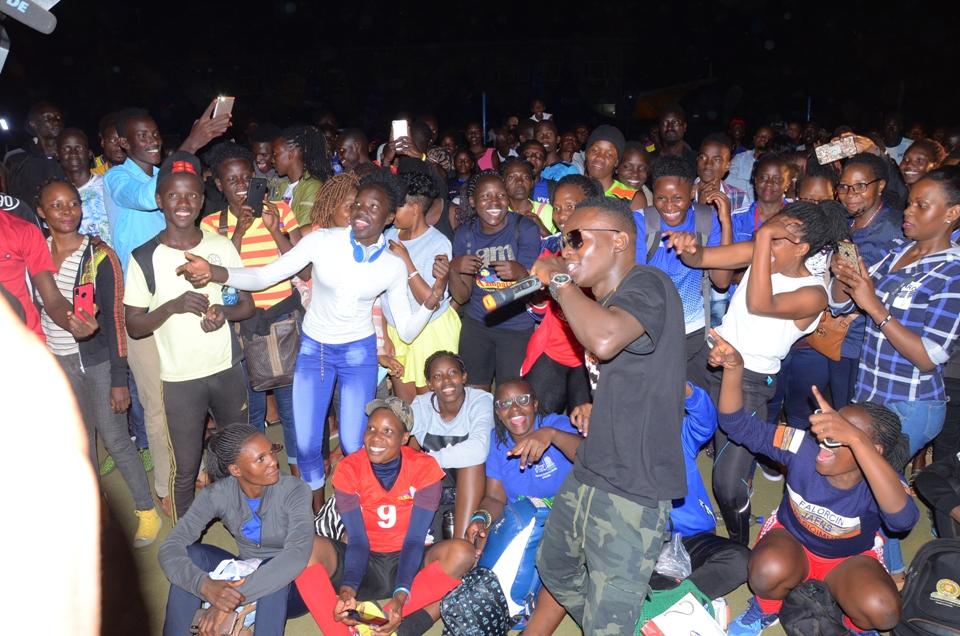 DJ Shiru made sure the crowd did not rest the whole night as he played music that the made the revelers leave their seats to dance to the groove.
The opening ceremony included the introduction of all teams including the international teams from Burundi, Kenya, Tanzania and Ethiopia and a performance from the Stingy traditional dancers
John Blaq  took to the same platform and hugged his former bosses who also participated in the games as he narrated to the audience how they treated him well during the time he was carrying boxes in one of their factories some time ago to earn a living and thanked them for the prayers towards his success.
NSSF KAVC International tournament attracts all East African Volley Ball teams which makes it the most competitive and enjoyable tournament in the region.
This was its 23rd edition and it has continued to rise standards over time and this year, teams from Ethiopia and Burundi were competing for the first time in the tournament.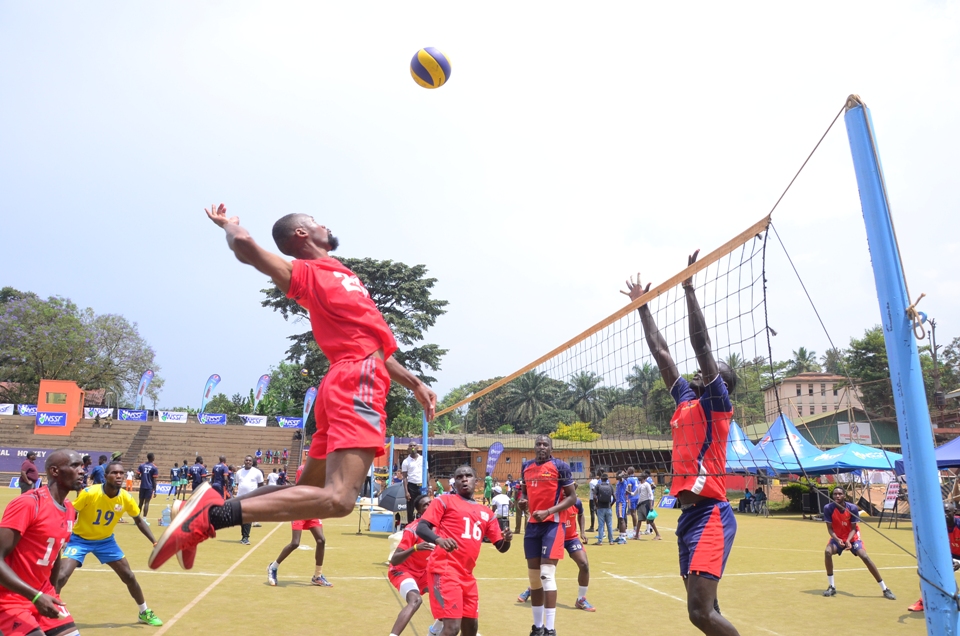 Comments
comments