Deputy attorney general Mwesigwa Rukutana has faulted the directorate of public prosecutions (DPP) for the delay of a probe into the death of former MP Cerinah Nebanda.
A team instituted to investigate Nebanda's death is yet to start its work seven years later, Rukutana told parliament on Tuesday.
The deputy attorney general said the DPP rushed into the trial of suspects who would have helped the investigating team with leads.
With the DPP holding onto the files, Rukutana argued, the investigators' efforts were hampered.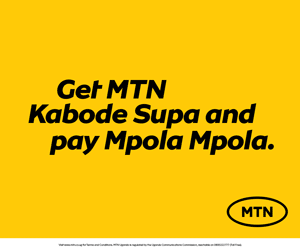 Government had appointed Justice Paul Mugamba as the coroner – an official picked to investigate a violent, sudden and suspicious death – to head the probe.
But the team has not yet started on its work seven years after Nebanda's death.
"There was demand to prosecute the suspects and the DPP rushed to court," said Rukutana.
"There are still some procedural technicalities and hence the inquest is yet to start."
On Tuesday, Jinja East MP Paul Mwiru raised the matter of the delayed report on the death of the former Butaleja Woman MP.
Aged 24 then, Nebanda was pronounced dead at Mukwaya General Hospital where she had been rushed on December 14, 2012.
A preliminary police report blamed Nebanda's death on drug abuse.
Adam Kalungi, the former MP's friend, was arrested and later convicted of manslaughter two years later in 2014.
But questions remained, with calls on government to hire foreign investigators for an independent probe.
This prompted government, through the chief justice, to appoint an investigation team.
……………………………………………………………………………………………………………………………
Comments
comments