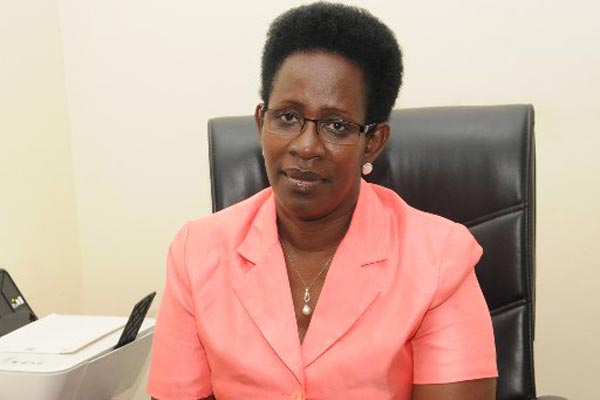 The Permanent Secretary of the Ministry of Health Dr. Diana Atwiine has been handed over to Police Criminal Investigations Directorate to answer for 4.8 billion shillings that went missing.
Dr. Atwiine who was being grilled by the Parliamentary Public Accounts Committee was handed over to the Police on Thursday to go and record a statement over misappropriation and diversion of public funds.
The money was reportedly meant to construct surgical centre in Kayunga hospital.
According to Kwania County Member of Parliament Tony Ayoo, the committee realized that in the financial year 2016/2017, there was diversion of funds.
"We realized that in the financial year 2016/2017, there was what we call diversion or mischarge where we have given you money to buy maybe a vehicle, medical supplies or a bus for the ministry but you end up spending it on allowances, workshops and travels abroad for which that money wasn't planned," he said.
"With that, we think you are undermining the budgeting process and you would be out of order, Hon. Ayoo added.
He faulted the Permanent Secretary for taking matters in her hands and diverting funds without alerting the parliament.
"According to the Public Finance and Management Act, its only Parliament that has got the power to appropriate money."
Hon. Ayoo revealed that in the 2016/2017 financial year, a total of 1.77 billion shillings was diverted without authority.
In 2017/18, a total of 4.8 billion shillings was further diverted by the Ministry and that Parliament has no knowledge of what it was used for.
We sent Her to the CID to find out what exactly they used the money for. The CID should get details because we can't get the details here in parliament," Hon. Ayoo added.
Comments
comments