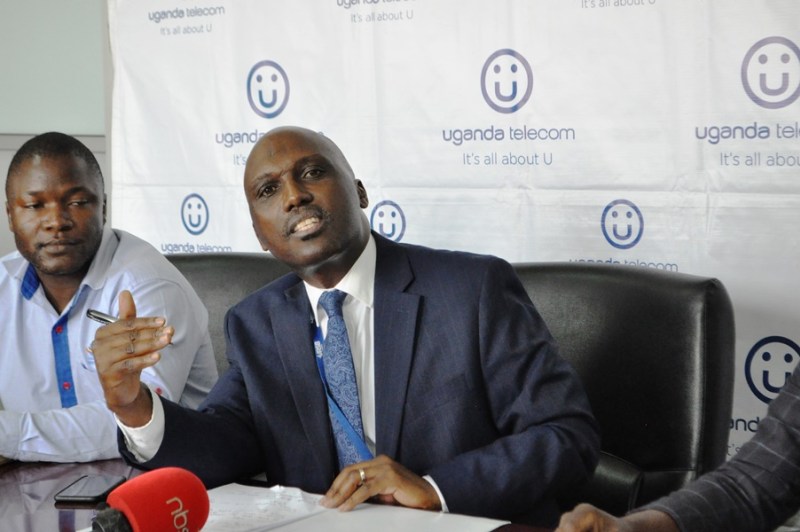 President Museveni has ordered the minister of Justice, Maj Gen Kahinda Otafiire not to renew Bemanya Tumwebaze's contract as Uganda Telecom Limited (UTL) administrator.
"I have received your letter about the UTL administrator whose time is expired but you want renew his contract," reads a letter from the President addressed to Otafiire.
Museveni went on to order Otafiire to get another administrator on the pretext that Bemanya has always conflicted with Anite Evelyne whom he describes as an "active muzukulu". Anite is the minister of state for finance (Privatisation).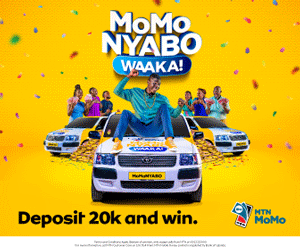 "In the interest of cohesion het another administrator. It is easier that way. Going on with endless tension is not good management," Museveni writes.
Differences between Anite and Bemanya when the former accused Bemanya of abuse of office.
Museveni's letter also effectively nullifies the extension of Bemanya's contract by Otafiire in July this year.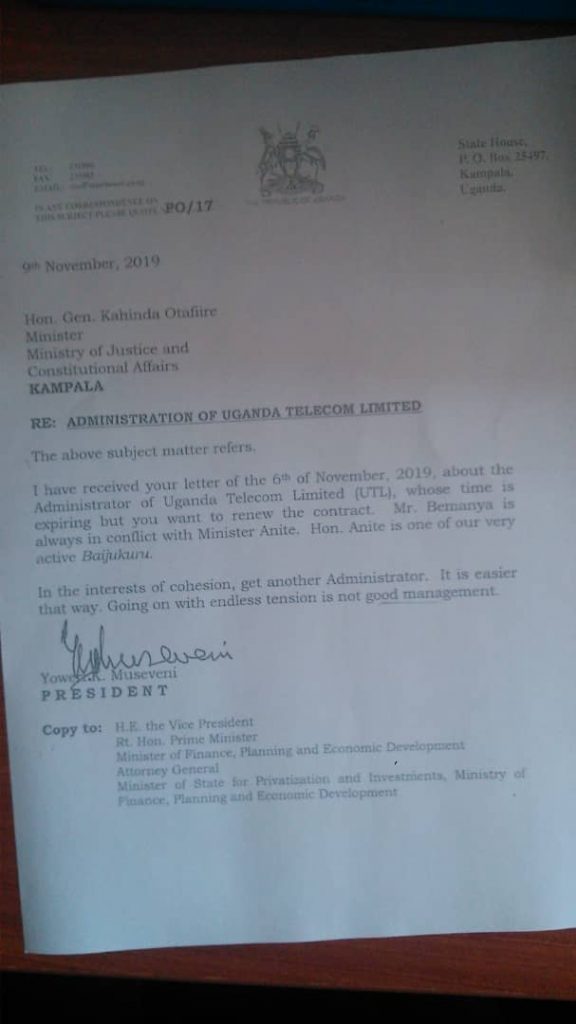 Last week an extraordinary general meeting of UTL held in it's boardroom resolved that "the administration of UTL be extended for a further period of one year effected from November 22 to facilitate completion of the audit process by the Auditor General as per the order of court and identification and engagement with potential investors to invest in UTL."
Bemanya was appointed as UTL administrator in March 2017. 
The President  directed state Minister for Investment Evelyn Anite to institute an audit in the UTL after hearing some allegations he didn't name.
In a letter dated June 26, 2019 Anite asked the Attorney General to apply to the court for orders replacing Bemanya Twebaze the current administrator of UTL. Anite stated in her letter that the government had encountered difficulty dealing with the Administrator and completely lost confidence in his ability to continue serving the role of UTL Administrator.
Since then Anite has been battling to kick Bemanya out of office without success.
Comments
comments