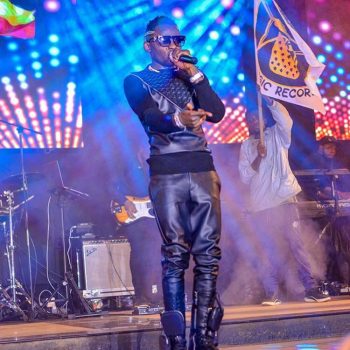 John Blaq's maiden show on Friday registered significant success. Blaq filled the hall with an overwhelming capacity. John Blaq was escorted by musicians like Eddy Kenzo, Pallaso, Karole Kasita and others. All musicians put up a spirited performance.
Blaq stepped on stage past midnight and after performing three songs, and all the while fans were demanding for his arrival.
The concert cemented his place in the music industry. He has been in the industry for only two years, releasing hits after hits.
Blaq said he was overwhelmed by the crowd.