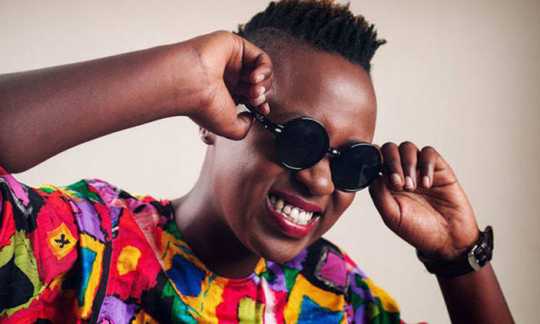 Canada based Ugandan rapper Jocelyne Tracey Keko has come out with claims that she was recently raped by yet to be identified individuals while she was drunk.
Keko made the reveal through a series of tweets made on her Twitter timeline on Tuesday morning.
In the tweets, the rapper who recently declared that she was gay says she was lured by an elderly friend from the motherland (Uganda) who she suspects had been paid by the rapists.
"So apparently, I never thought people can pay people you know to invite you to an event spike your drink and have you raped then tell you a wild story like you are a first time drinker," Keko tweeted.
She says her elderly friend invited her to a party where her drink was spiked before she was driven to her home and raped.
On top of the rape, the artiste narrates that she was beaten up by the rapists leaving her with a burst lips and bruises all over her body.
"I woke up with an almost unrecognizably bursted (sic) upper and lower lip like I was in a car accident including 3 chipped teeth. Now I woke up like I was possessed with my pants off me and my underwear missing!"
"I rushed to the bathroom mirror to look at my face I was in shock, now you know how love my face."
Comments
comments