Legislators have asked government to expedite the fulfillment of presidential pledges particularly those made to sports personalities for their good performance at international meets.
The MPs said that this would help improve their zeal and performance.
The Shadow Minister of Sports, Hon. Allan Ssewanyana, who raised the issue said that President Museveni pledged to give a US$1 million token of appreciation to the Uganda Cranes for their impressive performance in the Africa Cup of Nations (AFCON) held in Egypt.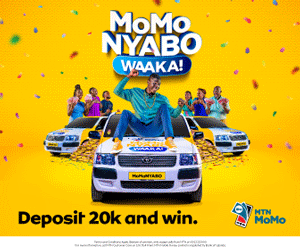 Ssewanyana raised the issue during the plenary sitting chaired by Speaker, Rebecca Kadaga, on Tuesday, 11 February 2020.
He said that players on the national football team had demanded that their promised token be availed before they participate in 2020 engagements including the World Cup 2022 qualifiers and the April African Nations Championships (CHAN).
"We would like to know where this money is and we request the President's Office to let us know when this pledge will be fulfilled for the benefit of our sportsmen and women," said Ssewanyana.
MPs also presented concerns over the manner in which some of the presidential pledges were processed for athletes who had made the country proud saying that some had not been provided to completion.
"Dorcus Inzikuru who won gold for this country got a pledge of a house and vehicle. The house was delivered but the car has not been provided since 2005 when the presidential pledge was made," said Hon. Bernard Atiku (Indep., Ayivu County).
Inzikuru won gold in the inaugural women's World 3000-meters steeplechase, which was Uganda's first international athletics gold medal in over 20 years. On her return, the government promised her a car, house and free education for bringing glory to Uganda.
State Minister for Finance, Hon. David Bahati told the House that the presidential pledge to the Uganda Cranes was being processed and would be followed up,
"We are looking at all the pledges that have been made in the Ministry of Sports so that we can increase the budget for sports in the coming months as we process the budget," Bahati said.
In October 2018, President Yoweri Museveni promised to reward the Uganda Cranes with US$1 million (approximately Shs3.8 billion) if the team qualified for the Total 2019 Africa Cup of Nations (AFCON).
Comments
comments