President Museveni and his Rwandan counterpart Paul Kagame met on Friday at Katuna/Gatuna border as a follow up to the Luanda agreement.
During their meeting, the two countries signed an extradition treaty that will see the exchange of wanted criminals between both governments.
The signing was witnessed by Angolan President Joao Lourenco and Felix (President of the Democratic Republic of Congo) who have been at the centre of resolving the differences between Uganda and Rwanda.
Rwanda has in the past accused Uganda of harbouring rebels or criminals running from their country.
With the treaty signed, Rwanda will now be able to write formal requests to have criminals taken back to Rwanda to face the law, and vice versa.
During the Gatuna meeting, both Presidents noted that since their last meeting in Luanda there has been progress regarding the commitment to do everything they can to eliminate the tension factors. Uganda recently released 13 Rwandans who had been detained in prisons here. Kigali, on the other hand, released 20 Ugandans. It was a step forward towards resolving tensions.
After today's treaty, there is hope that the situation will go back to normal.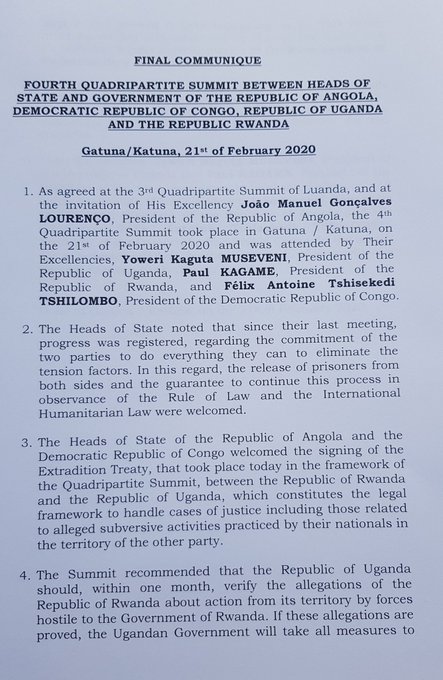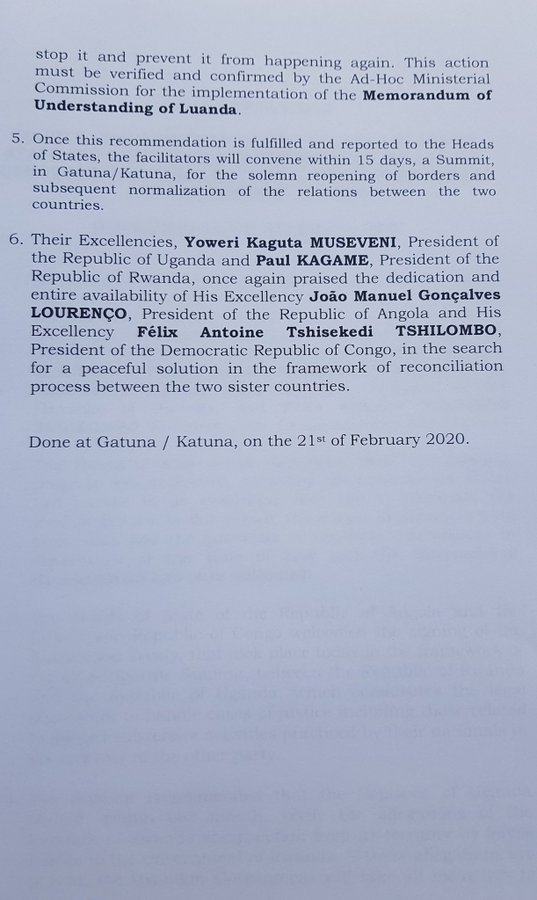 Comments
comments