South African based Ugandan tycoon Don Bahati Lubega has come to the rescue of the Ugandan widow who was brutally beaten up by Police and officials from the UPDF Local Defence Unit on Thursday.
Christine Awol, 48, was attacked by security officials and beaten up alongside her daughter as they tried to sell mangoes to earn a living.
This was during an operation mounted by Police and UPDF to enforce President Yoweri Museveni's directive on closure of markets and shops in a bid to curb the spread of COVID19.
A picture captured by Daily Monitor photo journalist Alex Esagala showing a young LDU officer clobbering an aged woman won caught international attention and that of Don Bahati who came in to help.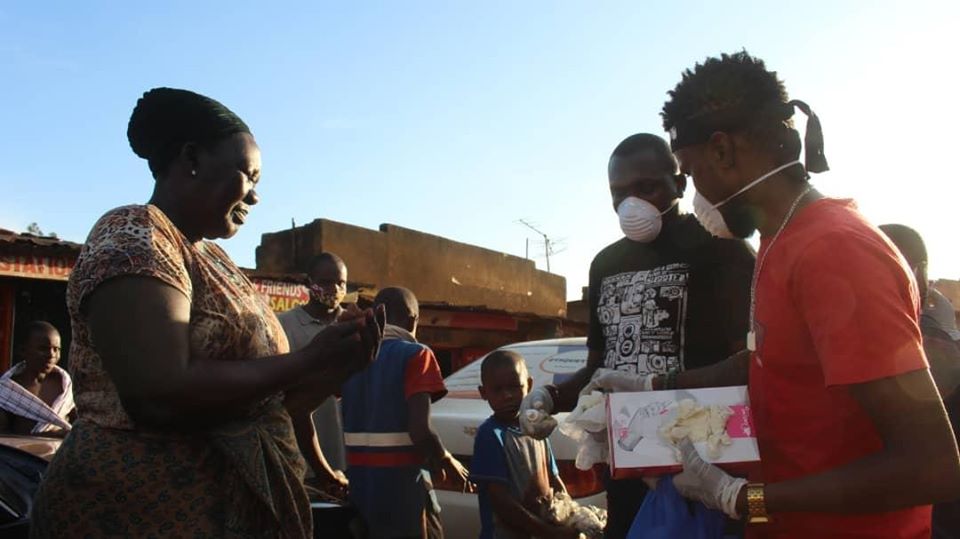 Through Facebook blogger Ashburg Katto, the tycoon sent supplies including sanitary material and food to the widow, to assist her go through the quarantine period without having the need to go back to the streets which are being patrolled by trigger-excited LDU officers.
Ms. Awol who stays in Nakulabye, a Kampala surburb was visited by the bloggers and Esagala who captured the picture on Saturday March 28th.
On the day, Esagala also handed over a sum of UGX 760,000 which he had collected from his friends.